These days everyone is talking about Nexus 5, everyday we come to know about new rumours about next Nexus model. Yesterday, a Canadian website reported; phone will be unveiled on October 31St. Before that everyone was expecting it on 24th October at Google Play event and on October 8 Cnet reported Nexus 5 could be released on October 15th.
Now it is expected that Google will unveil Nexus 5 and other devices in November, instead of October as reported earlier. (Times Of India Said)
Google had recently placed pricing details of the Nexus 5 on its Play Store that had also increased rumours of an October release. According to Times of India the delay could have been caused due to LG's upcoming smartphone G Flex, GFlex is a curved phone like Samsung Galaxy Round. G Flex also runs on Android KitKat that's why delay in the G Flex's release could have affected upcoming devices' timings as well. But remember, there is no official word from Google or LG on this issue and this is just like another rumour based on Time Of India's latest report on Nexus 5.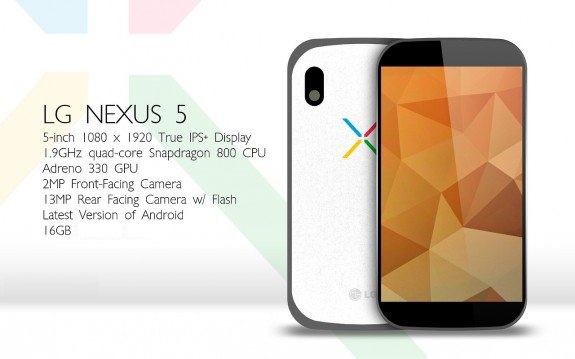 However everything about Nexus 5 except its release is clear but Google is not in the mood yet. Remember Google will also unveil Nexus 10 and rumoured smartwatch too at Nexus 5 launch event. Moreover, Nexus 5 cases are also available even before its release.