So you've just bought a new Samsung galaxy S7, and you want to protect your phone without covering its charm and the sleek beautiful design? Don't worry we've got you covered.
Listed below is a list of some amazing cases that we think will suit your Galaxy S7.
OtterBox Symmetry Series for Samsung Galaxy S7
OtterBox is surely one of the world's best protection smartphone case brands. Elegant yet durable, the OtterBox Symmetry Series is easy to install and grip. The case is constructed of dual-material to protect your devices as well as add an elegant touch to it. On the front the case is constructed so that the case is raised to protect the touch screen in case you accidentally drop your phone. Also the OtterBox Symmetry Series cases come in 16 beautiful colors to add to the beauty of your device. The OtterBox symmetry Series is definitely made for people who prefer a rather un-flashy yet a durable and elegant case. Buy one now
and save up to 52%. Latest Price is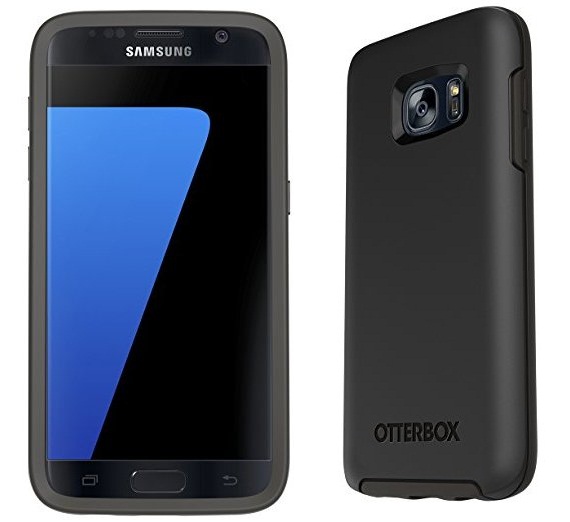 Sigen Tough Armor Case
Spigen is also a big name when it comes to protective cases. And with Tough Armor, Spigen is taking no risks to it's renowned reputation. The Tough Armor is made up of shock absorbing TPU and strong Poly-carbonate which provides your phone with ultimate protection against drops and scratches. The 2 in 1 construction design also wraps around the camera & raises just above the screen to keep it safe from drops.
The Spigen Tough Armor comes in 3 colors, but if you're more of a careless user, this case should be your top priority. Buy Now
& save up to 49%, current price is $15.99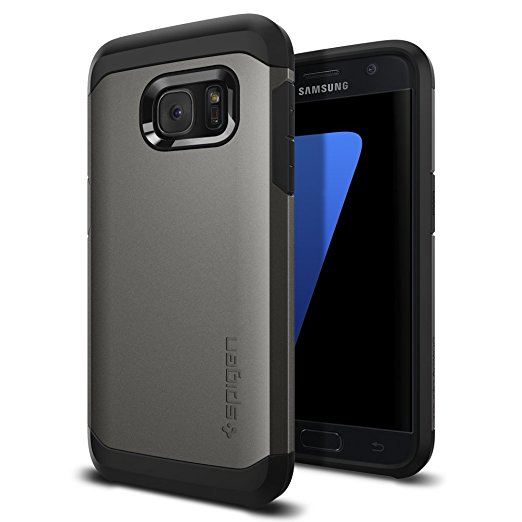 E LV for Samsung Galaxy S7
The "E LV" is bit different than both the cases mentioned above but don't take "E LV" for granted, it packs protection and style in a beautiful two tone case. The "E LV" is made of high quality Poly-carbonate hard shell and flexible TPU which maximizes protection and  gives a stylish yet durable vibe. The "E LV" is also scratch & dust proof. The "E LV" comes in 5 two tone colors. This is definitely the case you should opt if you want protection as well as durability. Get one now
for just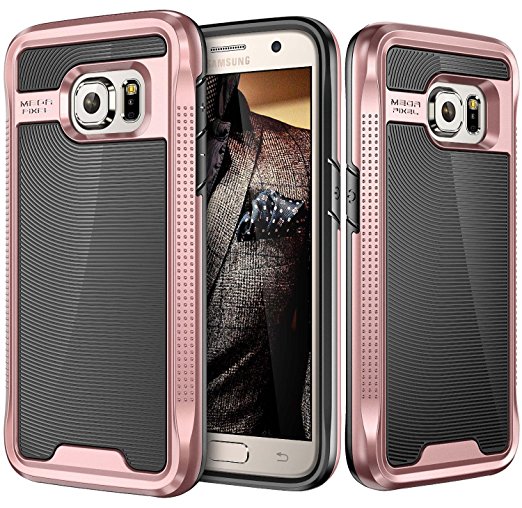 Cutebe Cases for Galaxy S7
Cutebe is one of our favorites on the list, this beautiful case is all what one could ask for, beautiful, stylish and protective. Unlike all the cases mentioned above, Cutebe is a bumper plus case made of Shockproof Poly-carbonate and TPU, the case is also scratch resistant. To add to the beauty, the case comes with a floral design on the back which also exposes the back of your phone furthermore enhancing the beauty. The Cutebe comes in 5 colors and different designs. Buy one now
and save up to 47%. Latest price is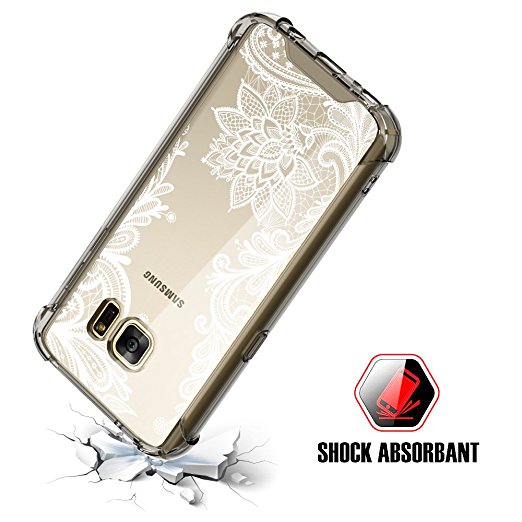 Caseology (Envoy Series) for Galaxy S7
If you're more of a person who prefers to keep their phone classic, Caseology Envoy Series is the one for you. It's a perfect blend between protection and feel. The case features high quality leather and shock absorbing TPU to protect your phone in the most classiest way possible. The leather coating provides an excellent grip and feel which prevents against accidental drops.
This is definitely the case to buy if you want your phone to look classy while cased in a durable cover. Buy the case now at the price of Out of stock.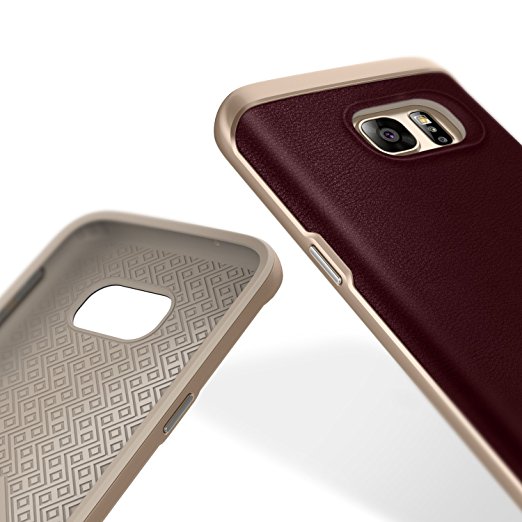 SUPCASE (Beetle PRO Series) for Samsung Galaxy S7
SUPCASE for Samsung Galaxy S7 is a heavy duty armor case. The case is made up of top quality protection material also including an inbuilt screen protector to protect your phone's screen. The case also covers all the openings to prevent debris and dust from collecting. This is definitely one of the best protection cases available and if you work among heavy machinery or drop your phone a lot, this should definitely be your top choice. The SUPCASE comes in 4 colours. Buy one now. Latest Price is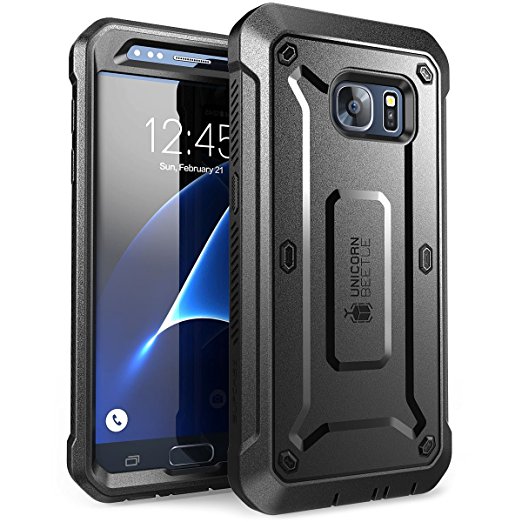 Spigen Rugged Armor for Galaxy S7
This is not as strong as the "Spigen Tough Armor" but it gets the job done. The case is made up of flexible TPU and is shock absorbent to some extent. The case also features a beautiful carbon fiber accent on the top & bottom ends of the case which not only looks absolutely beautiful, but feels great too. This case is especially for people that prefer durability and style, this case may not be as durable as the cases mentioned above but when it comes to looks, this is definitely among the best. Get this item now and save up to 35%. Current rate is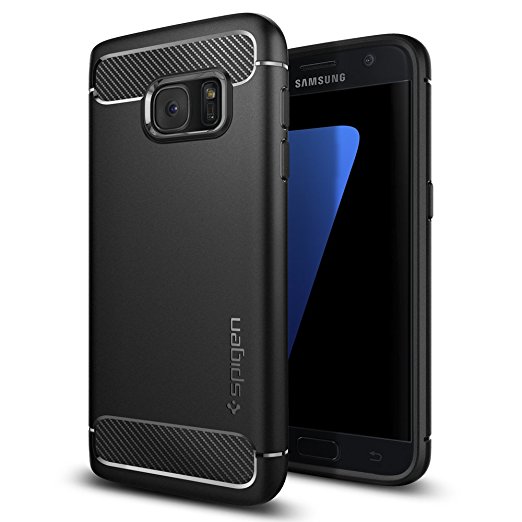 TabPow for Samsung Galaxy S7
The TabPow is unlike the cases mentioned above since it focuses more on accessibility than protection or design in that matter. The TabPow is wallet-like case for the Galaxy S7. But it's not an ordinary wallet case, it's one of the best wallet cases on market today it features 10 slots including an ID and a picture slot, you can store your ATM cards, money, business cards and much more. This is truly one "on the go" identity case. And what's better than carrying a phone and a wallet? A TabPow case for your Samsung Galaxy S7.
TabPow comes in 11 different stunning colors. Get this item now at the price of   and save up to 82%.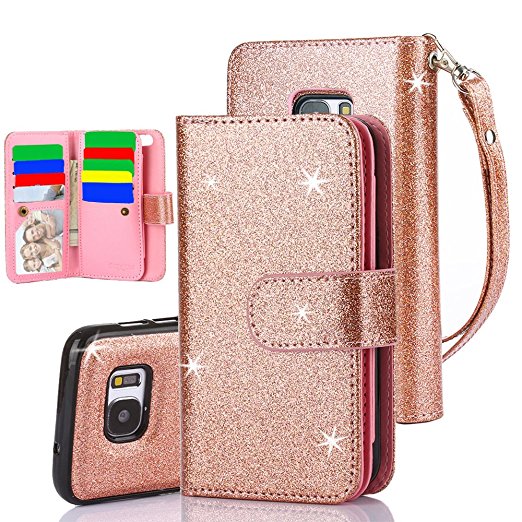 Pandawell Slim for Galaxy S7
Pandawell Slim is a colorful yet protective case which focuses mainly on protecting the four corners of your device. The case is made up of soft & premium TPU which protects your phone as well as add to the grip feel. There are 5 two-tone among the 7 available colors to choose from. Want your phone to look stylish while cased under a durable protective cover? Pandawell Slim is among the few choices in the list to opt for. Get this item at the price of $7.99