Flip phones were very popular before the arrival of these latest phones called smartphones. Before iPhone and android phones flip phones were liked by everyone specially a famous Japanese company "NEC" was very fond of making big flip phones. Those were also good, I had one that time. But unfortunately none use flip phones now. Because mobile phone manufacturers are not making flip phones with latest features. So, its hard to get a flip phone with some latest features. But now Samsung is going to do something new by making a flip phone called Samsung galaxy folder. There is a lot of discussion about Samsung galaxy folder on the internet because its going to be the next addition in Samsung's famous Galaxy family. Some people are considering this phone will be next big hit and some don't agree with that. Today we are going to list some reason why Samsung galaxy folder may be the next big hit, reasons are below.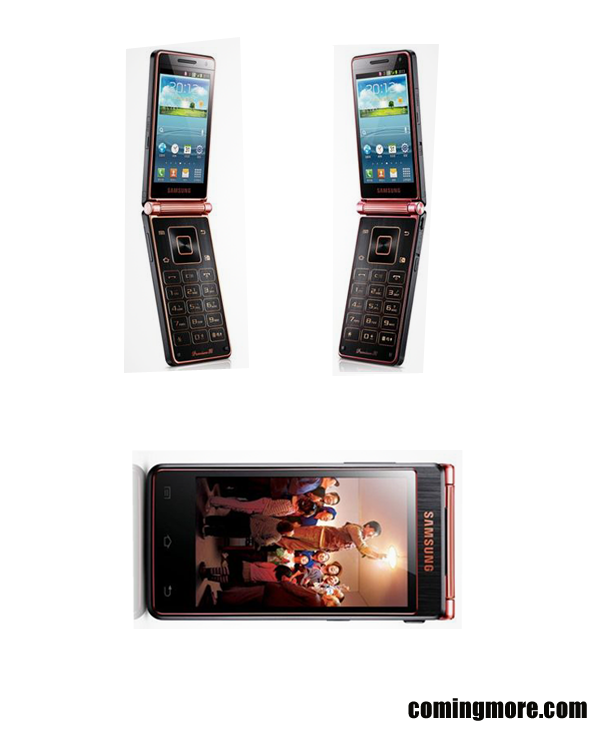 1. Changing the smartphone design
All famous smartphones like iPhone and most of the android phones have same look, I mean flat touch screen phones. So, Samsung galaxy folder will also bring change in the design of smartphones specially android phones. That's why Galaxy folder will be able to get the attention of the smartphone users. Have you ever used an android flip phone from HTC or Sony? Tell us in the comments.
2. First Flip phone with latest android
Samsung Galaxy folder will also be the first flip phone with most recent android version. That will be android 4.2.2, you will also be able to upgrade Samsung galaxy folder to android 4.3 later. When the fascinating flip design and dynamic android operating system will meet in the Galaxy folder, everyone will wish to have that phone.
3. Samsung Galaxy Folder will be first 4G flip
Another reason why Galaxy folder may the next big hit is that, it will be the first flip phone with 4G LTE. So, it will be not only a first flip phone with android 4.2.2 but it will be also a first flip 4G LTE phone.
4. First android with numerical keypad
Samsung Galaxy flip will also be the first android 4.2.2 phone with numerical keypad. Writing English on touchscreen is easy but writing in Asian languages is difficult that's why this numerical Keypad will help Asian users a lot for fast typing.
5. Fast processor
Processor of the Samsung Galaxy folder will also be good and competitive to the latest smartphones. It will be 1.4 GHz snapdragon S4 dual core. If you need more power than contact Samsung.
So, these are the reasons why Samsung Galaxy folder may be the next big hit. But remember all of the features listed in this article are based on rumours and may vary from final products. We hope you will like this discussion  about Samsung Galaxy folder but don't miss out these shopping apps and these android weather apps.