Android weather apps should be installed in every android phone, because these weather apps keep people in touch with the latest weather forecast. You can even observe weather situation for the upcoming days. This list of android weather apps include both free and paid apps, all of these apps listed in the list are the best weather apps in the android app market. All of these apps have ability to show weather details by automatically fetching your current location. These apps also include some weather widgets which will always show latest weather reports on your android device's home screen.
1. Yahoo! Weather
It is one of my favourite android weather apps, Yahoo! Weather also allow its users to add weather widget to the home screen. Which shows weather details for current day and also for the next three days as shown in the screenshot below. Users can also change location right from the widget, can access the settings, can refresh the widget and can also access Yahoo! Weather website.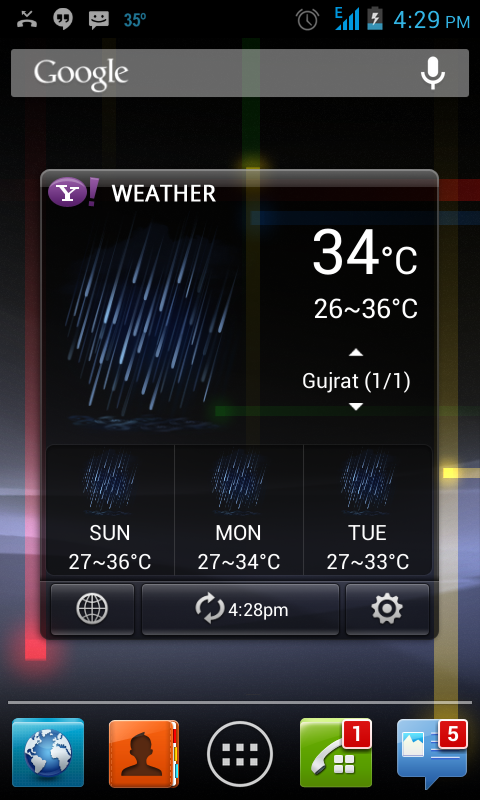 2. WeatherBug – android weather apps
WeatherBug is another well known weather app for android phones and tablets. It choose the right location for you and then gives you weather forecast according to that location. It tells you about temperature, dew point, humidity and pressure. Advance features like, severe weather alerts, beauty forecast, fitness forecast and game day forecast are also part of this useful android weather app.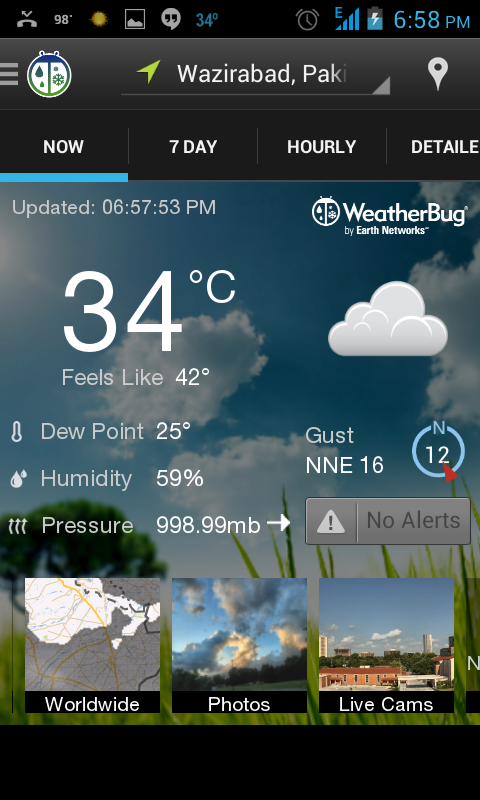 3. BeWeather for android
Beweather for android is another one of useful android weather apps. But there is a one problem with this app. It does not work well in the Asian countries and its only good for the European android users. The problem which I've observed with app it can't not catch the right current location.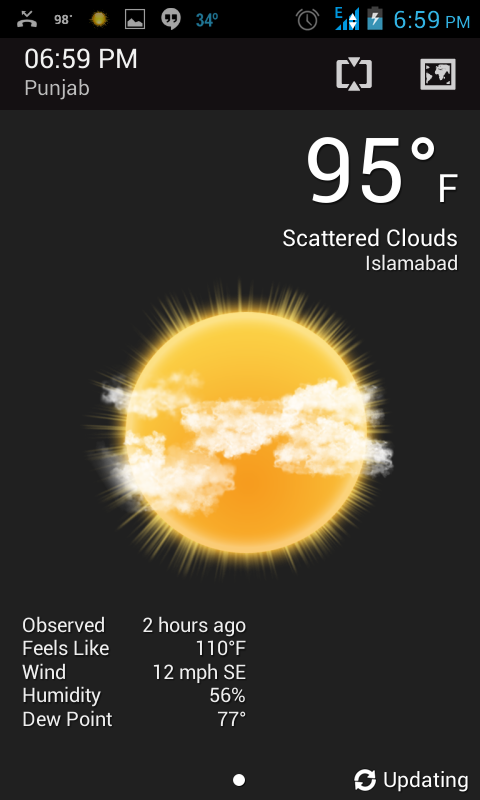 4. Animated weather pro
This weather app is also good and its location selection is also better than BeWeather listed above. But it also have a problem which is its interface is not user friendly.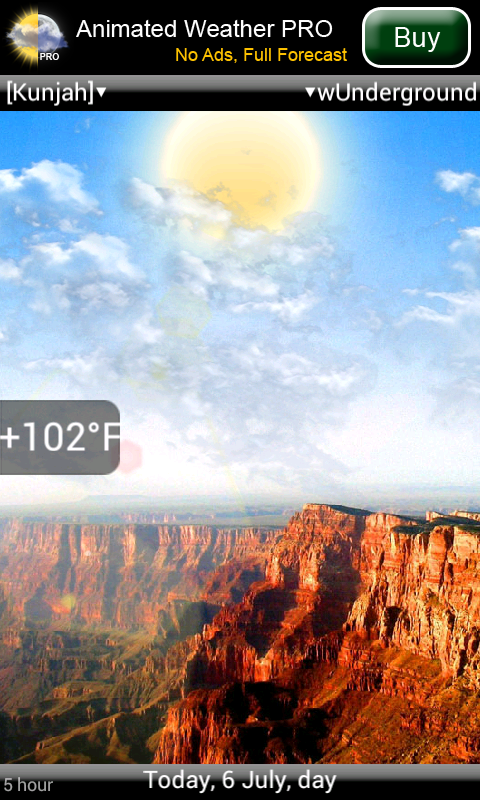 5. 3D Digital Weather Widget
3D Digital weather widget for android is only a widget which users have to install manually on the home screen after setting it up. After installing this widget from the app store, go to the widgets menu and then manually add this widget to your home screen. Before that make sure there is enough space for a full size widget.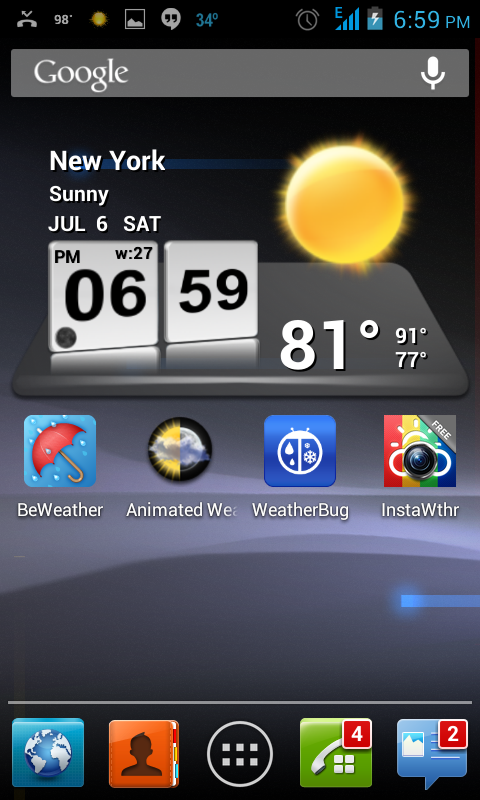 6. Accuweather
Accuweather is another one of the best android weather apps. It will pick up the right location for you, Will tell you about temperature, wind direction, speed, humidity, dew point and pressure. You can also change the units for temperature and pressure.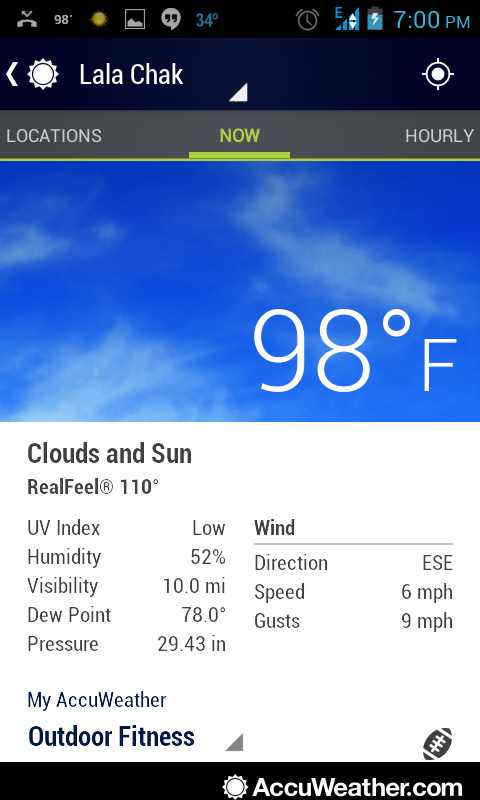 7. Weather Pro
Weather pro is also an accurate weather app like Yahoo! Weather. It also tells about sunrise and sunset timings. Cloud cover, humidity, visibility, pressure and precipitation values can also be checked with this android app.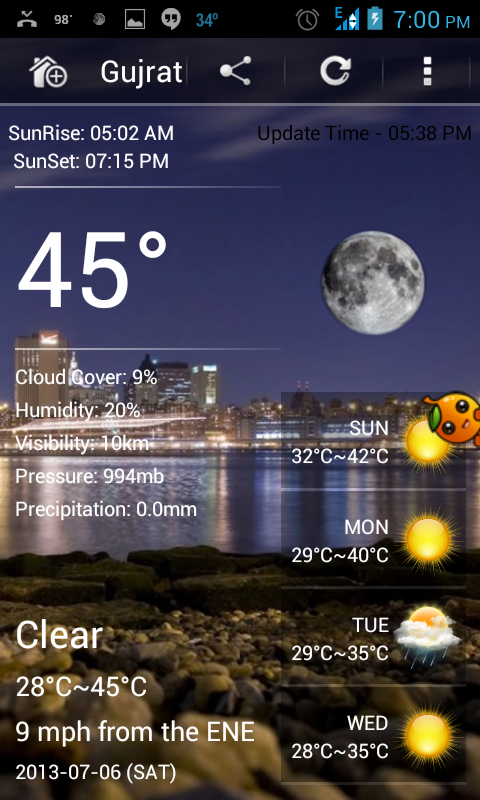 8. InstaWeather
InstaWeather is another one of the best android weather apps. Its an amazing android app, take a photo of your location, then instaweather will automatically place weather details according to your location on that photo, after all these set up those photos can be shared on Instagram, Facebook , Google plus and on any other social networking app which is installed in your phone.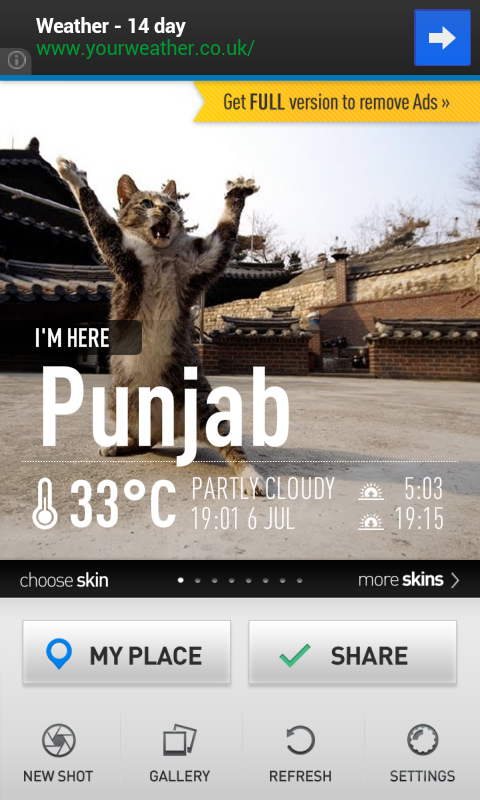 So, this is the ultimate list of android weather apps. All of these android weather apps show you current weather forecast, wind pressure, humidity and dew point. We hope you will like the stuff but stay in touch with us because there is coming more and don't miss these android tips and Jelly bean tips.