At last Nexus 5 is available all over the world after a long wait. Nexus 5 is proved to be an most affordable smartphone with high end features and latest android version (android 4.4). Although nexus 5 is a great phone but with some tips and tricks users can overcome common Nexus 5 problems specially "short battery life". Moreover these Nexus 5 tips will surely double your fun with the device, just read them out.
1. Overcome nexus 5 short battery life problem
As previous Google Nexus devices auto brightness don't work well with Nexus 5 too, so you should turn it off. Nexus will increase the brightness to its highest level even at the drop of a pin. Switch off auto brightness so that you can get most out of the battery.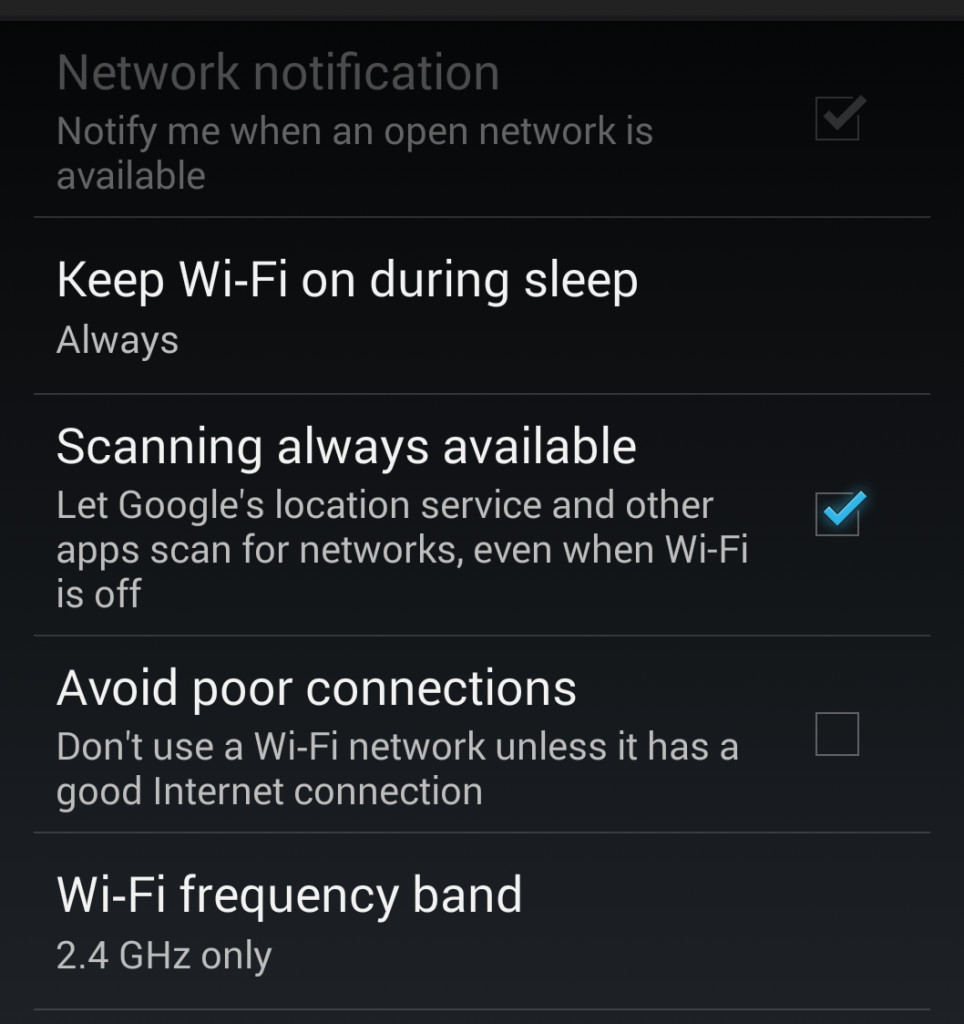 Although with Nexus 5 (Android KitKat) company has introduces a new feature that let apps and Google location services to scan for networks even when WiFi is off. This option is turn on by default, everyone knows WiFi and background networking scanning are two biggest enemies of battery life, so turn this feature off in your Nexus 5's WiFi settings. Moreover if you are away from 4G or LTE then you should also turn off LTE as it also consumes a lot of battery.
2. Quick Camera launch button
As we know even before the release of Nexus 5 that phone has an Quick camera launch button on its lock screen just as iPhone users do. To launch camera from your lock screen swipe to the right.
3. Talk to Google Now
With voice commands over Google Now, you can also operate your phone without touch. But before that you have to activate Google Now, to activate it swipe from left to right on your home screen or say "OK Google" just like you will say "OK Glass" for Google Glass 😉
4. Back up date to save apps and WiFi passwords
You can also back up your phone data from its settings. To backup your apps, contacts, WiFi passwords and other settings go to Settings > Backup and Reset and choose Back-up my data. This backup will help you a lot when you will change your phone.
5. Screenshot and record screen
Screenshot feature is already available in all android phone using android 4.0 or plus version. But with Nexus 5 users will also able to record their phone screens as Nexus 5 also support screen record. Developers are working on a great app to use this feature, hopefully we will be recording android screen soon.
Last words about 5 Nexus 5 tips every user should now
So this is the list of 5 Nexus 5 tips that will allow you to get most out of your latest nexus phone. With battery saving tips users will able to solve short battery life problem related with Nexus 5, quick camera launch tips will let you launch camera from lock screen just like iPhone users do. Phone backup option will let you backup your WiFi passwords, apps and other settings. We hope you will like these tips but don't forget to checkout these beautiful Nexus 5 cases and case bumpers.