Nobody knows about exact release date for Nexus 5, many fans think Google will unveil device at its Google play store event. Today when I was browsing Amazon I noticed Nexus 5 cases and screen protectors are available even before its release. Like Nexus 5 ebay pre-orders some of the cases will start shipping in early November when phone will be available (not confirmed) but most sellers are shipping cases all over world and you can also order one for you. Sellers at Amazon are not only selling cases as some others are also offering screen protectors and case bumpers, all of those Amazon products are listed below.
1. RINGKE FUSION Shock adsorption case bumper
Some people have already bought this case and according to one customer this case "Fits my imaginary phone perfectly ;)". RINGKE Fusion shock absorption case is available in two colors black and grey. Moreover active touch technology is used to easily press buttons. It will also observe little drop and downs to keep your Nexus 5 safe. Interested? Buy it here
.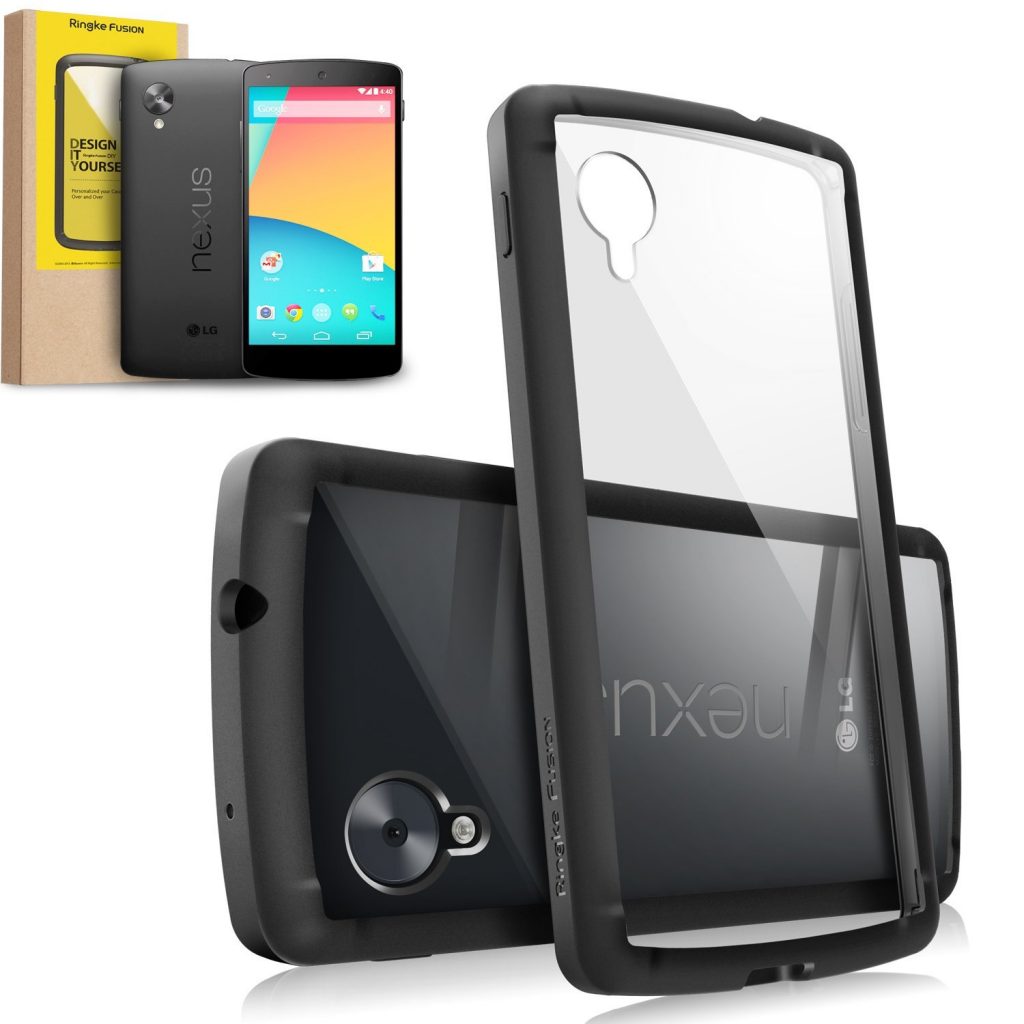 2. SPIGEN Google Nexus 5 Case
SPIGEN is a well known and trusted smartphone case manufacturer and seller. It's a premium SF coated Matte Hard case and available in 3 colors Champagne Gold, Smooth Black and Smooth White. SPIGEN Google Nexus 5 case has perfect cutouts for speakers, camera and other parts; you can get the deal here
.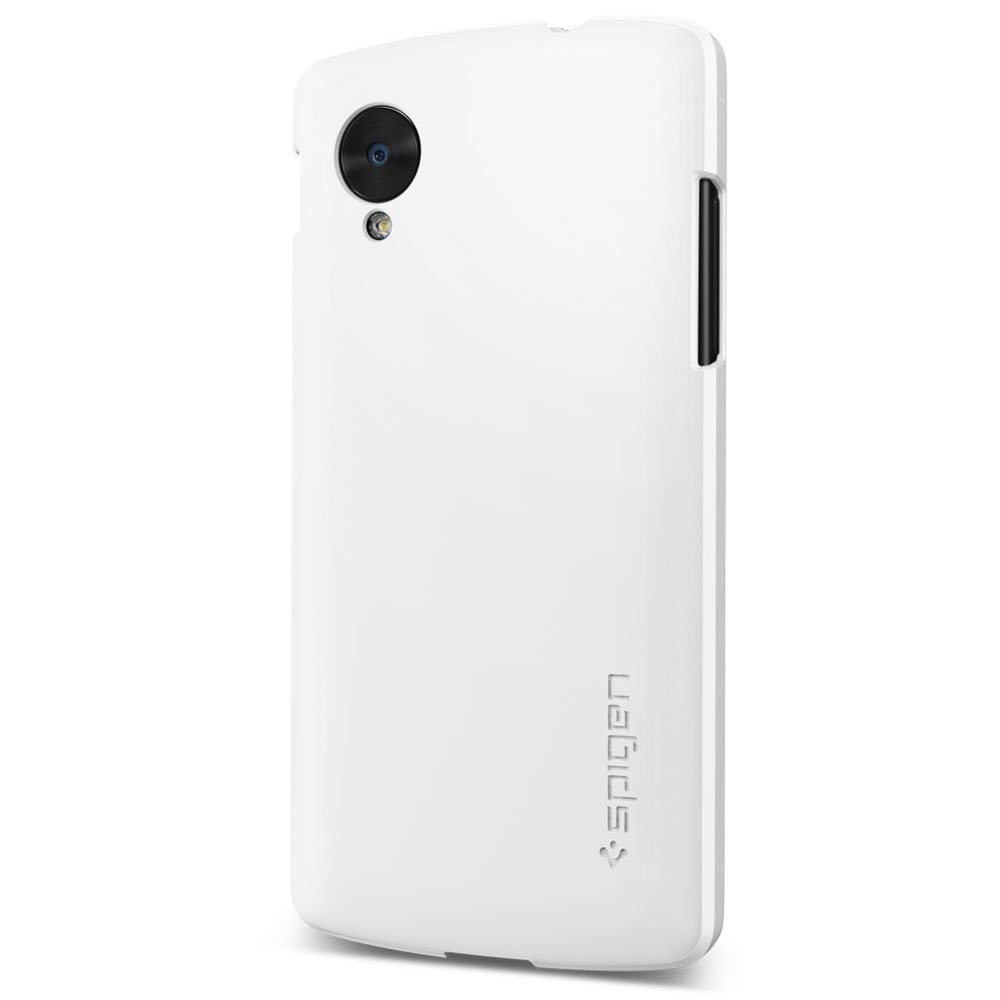 3. RINGKE Slim Nexus 5 case
It's a super slim SF coated hard case cover for Nexus 5. Its in stock at Amazon but shipping will start on November 2. It's a perfect slim design will add minimal bulk to your phone. You can get the deal here
.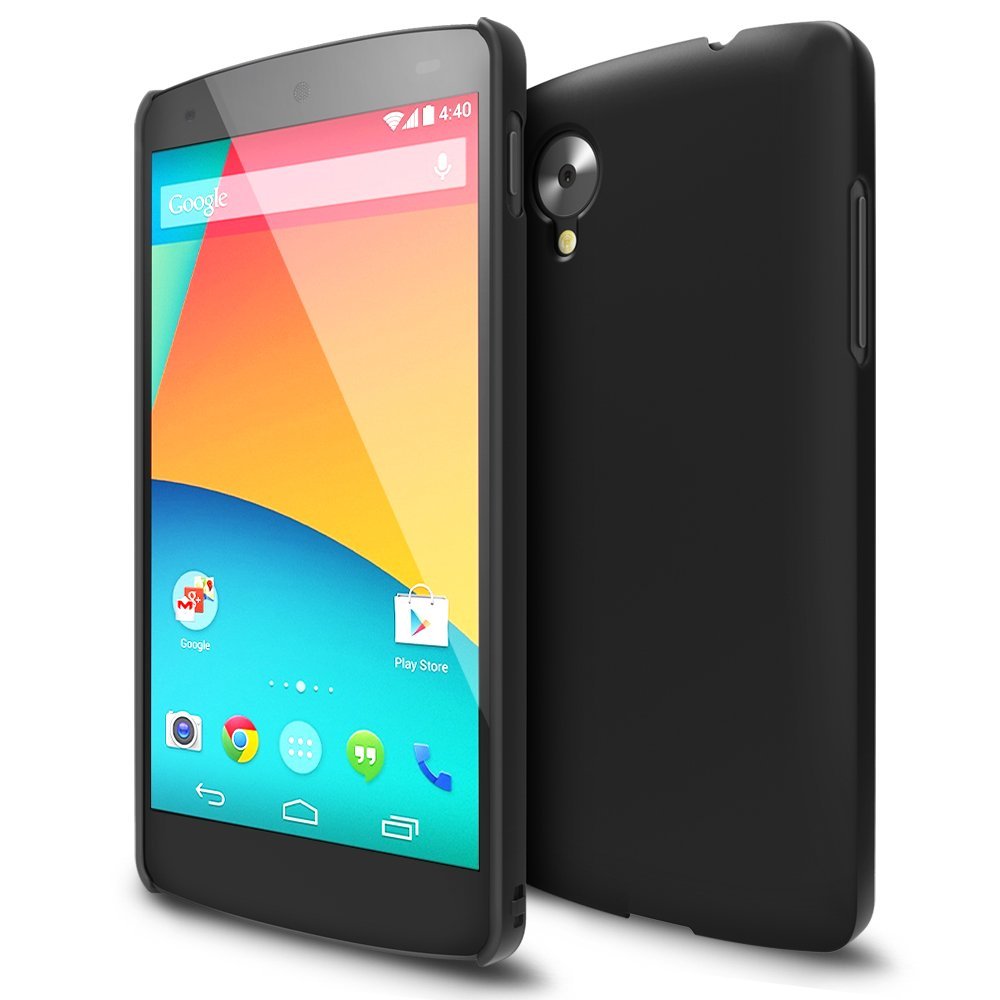 4. SPIGEN Bumper case for Nexus 5
It's a combination of TPU and polycarbonate that gives dual protection. It's a stylish bumper case with clear back cover that looks great. Moreover you will also get a free premium Japanese screen protector with this case, order it here
quickly as none other in Nexus 5 cases sellers is offering such a great deal.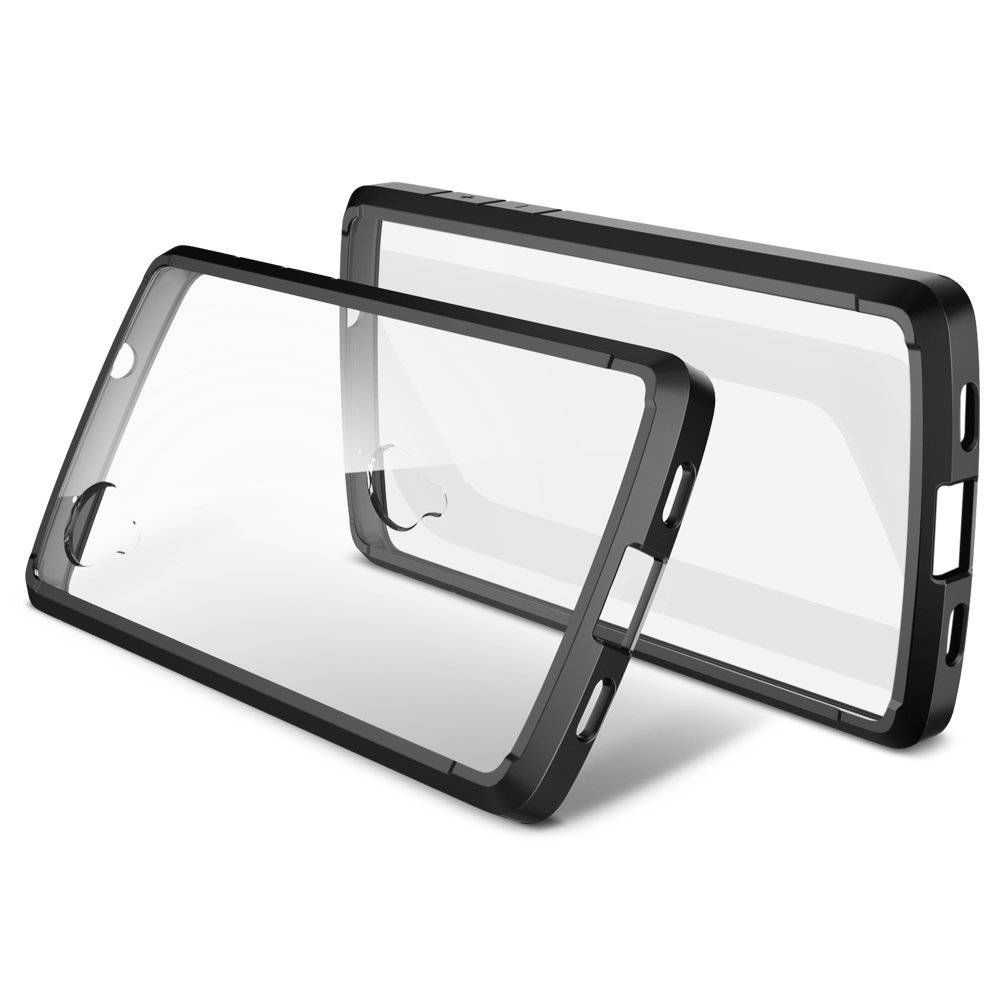 5. SPIGEN Google Nexus 5 Screen Protector
SPIGEN Nexus 5 screen protector is premium slim, lightweight, tempered glass screen protector with rounded edge. Its made of premium material and one of the best selling screen protector for upcoming Nexus device, order it here
.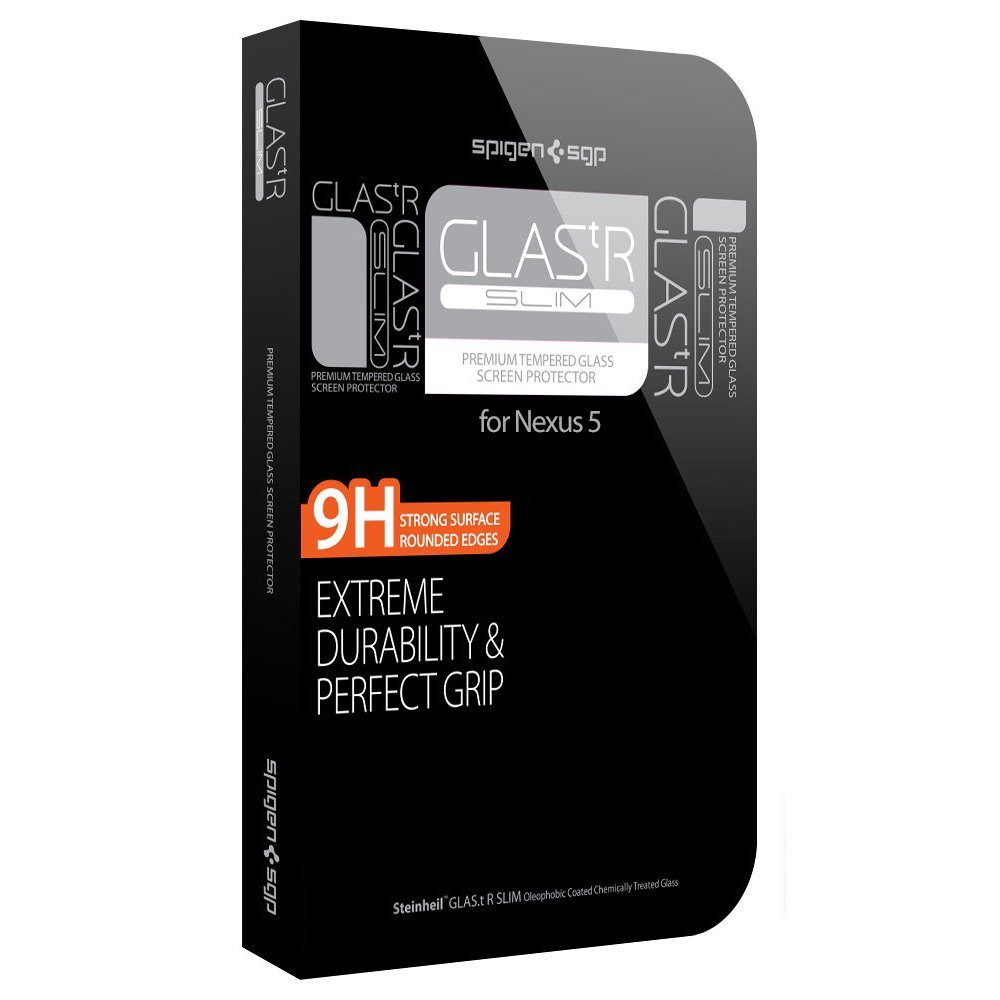 6. SPIGEN Google Nexus 5 cases with dual layer bumper protection
Here is another high quality Nexus 5 case from SPIGEN. Case has metallized polycarbonate control buttons for a stylish look, moreover form fitted design will the perfect shape of your device. Its available in three colors Champagne Gold, Metal slate and Satin Silver, grab it here
.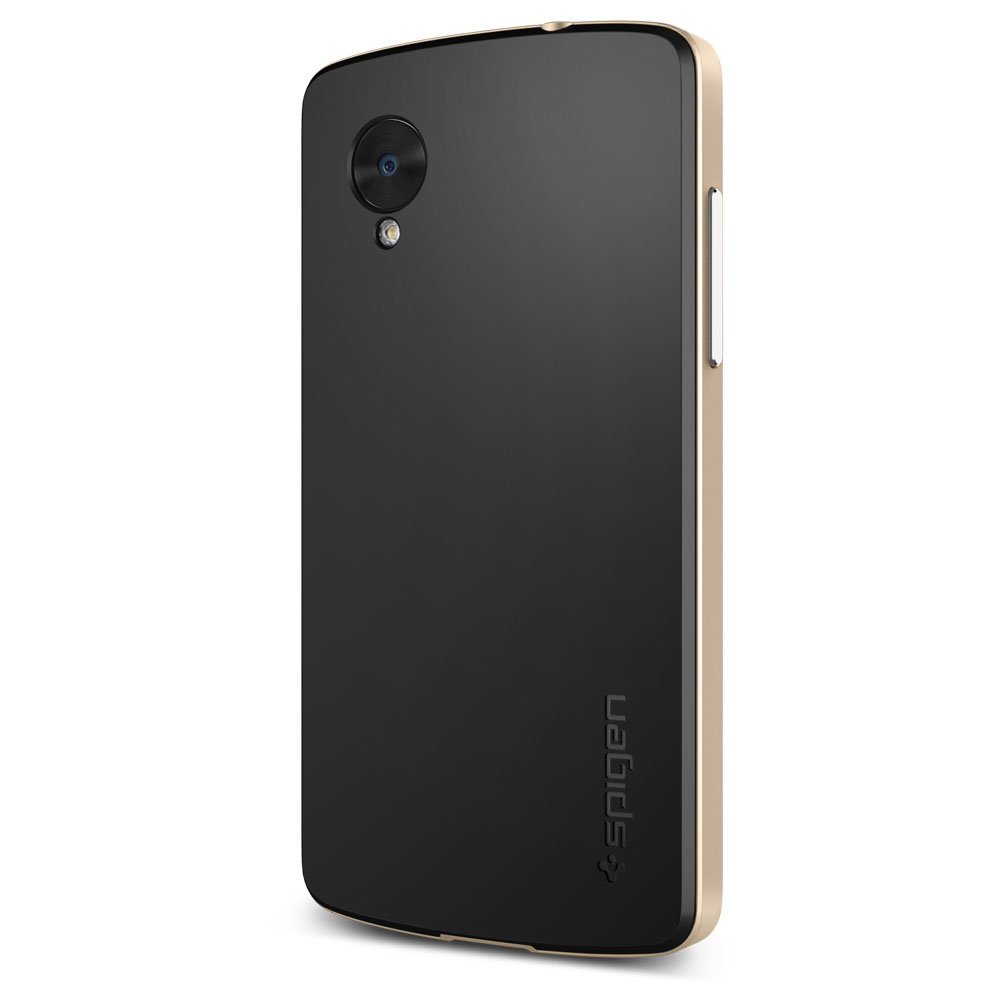 7. Affordable Nexus 5 Screen Protector
Here is another Nexus screen protector by SPIGEN but this time its an affordable one. It has perfect cutouts at front not to interfere with sensors, it's a bubble free screen protector with no residue after uninstalling and the deal is here
.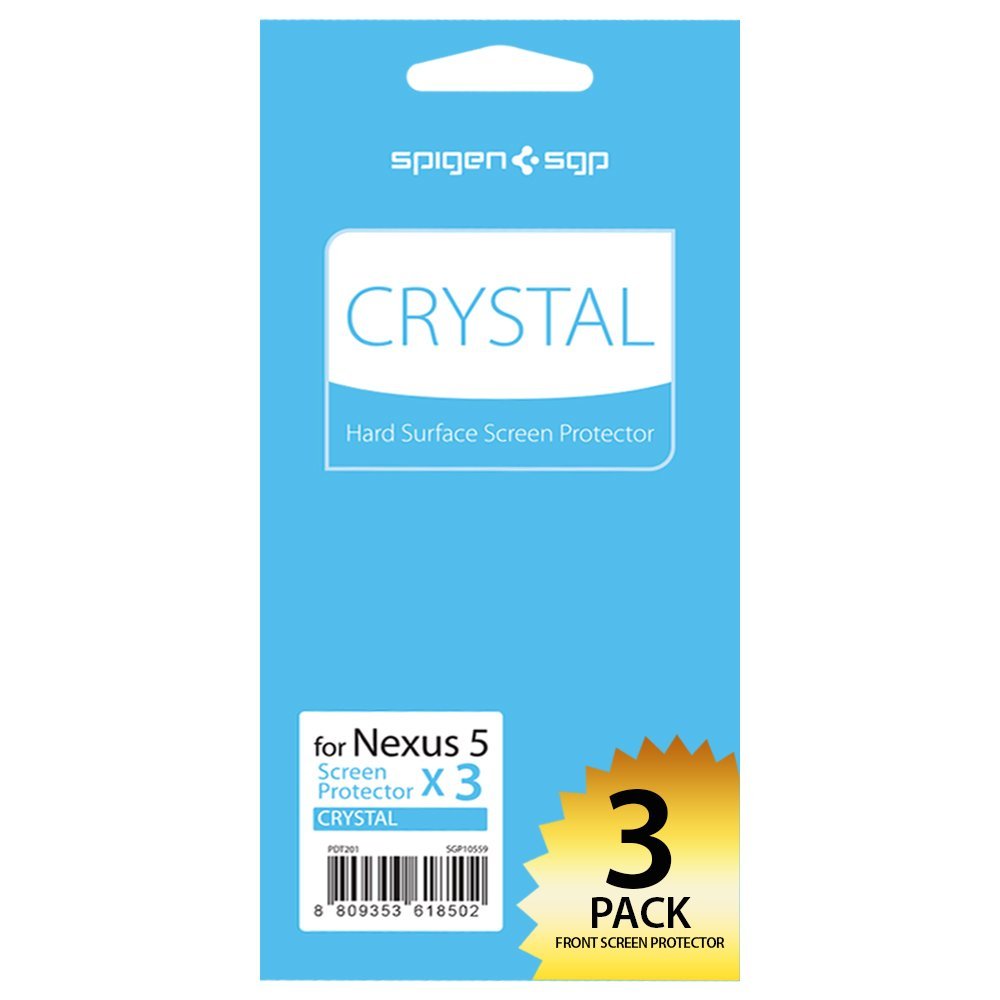 Last words about Nexus 5 cases and screen protectors
So, nobody knows about the exact release date of next Nexus device. But these Nexus 5 cases are available even before release. All of the top smartphone case makers like SPIGEN are offering this product on ecom sites, stay in touch with us for more Nexus 5 updates.