iTunes festival 2013 is just on the distance of some days. That's why everyone have started preparations to enjoy this great music event. Before going to the main topic I will tell you little bit about iTunes festival. iTunes festival is an annual festival and concert series sponsored by the well known Apple Inc. Its is a month long event which was first held in 2007, people can enjoy iTunes festival in every September just like they will enjoy in 2013. This year you will see some great music names in iTunes festival 2013 that's why we have decided to list things you need to know about this festival.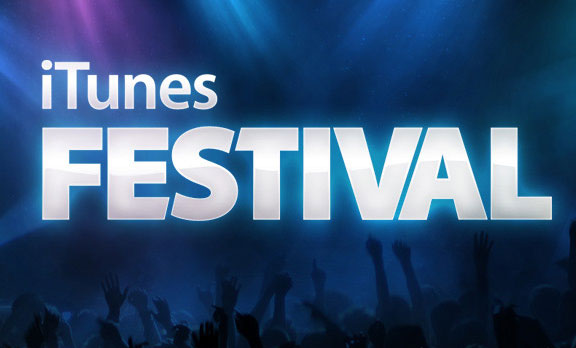 1. Free Tickets
As always iTunes users can get free Tickets for the festival through a lucky draw. If you have an iPad, iPhone or iPod than you can download official iTunes festival 2013 app from the apps from where you can register yourself to win tickets for the festival. One thing which is necessary for winning tickets is that you should be an UK resident. If you don't have any apple product  than you can also register to win tickets via iTunes. For that go to the iTunes website, find iTunes festival 2013 banner and than apply for the Tickets. If you win you will get a pair of Tickets so you can also take your friend with you.
2. Live Streaming
If you are not in United Kingdom or you can't take part in the month long event than you can watch iTunes festival on your TV screen. People can watch live streaming of the iTunes festival on Apple TV and can also watch via app. Concert videos will also be available on the iTunes for a limited time. If you want to check out the DVD of iTunes festival 2012 than click here
.
3. Some hot celebs to perform at iTunes festival 2013
This year festival administration have announced a strong line for the concert series. Popular bands and singers from all over the Europe will be the part of the iTunes festival this year. The top 10 singers and bands to rock the concert are below
1. Lady Gaga – 1st September
2.  Sigur Ros – 2nd September
3. Jake Bugg – 10 September
4. Kings or leone + Jimmy eat world – 11 September
5. Chic + Janelle Monae – 14 September
6. Thirty seconds to Mars – 18 September
7. Ellie Goulding – 22 September
8. Jessie J + Lawson – 23 September
9. Tinie Tempah + Naughty boy – 26 September
10. Justin Timberlake – 29 September
Tell us about your favourite celebrity if its not including in the list.
4. Contests to win Tickets
As mentioned earlier that people can win tickets to be the part of iTunes festival 2013. That was only about iTunes users and UK residents. But if you are unable to meet the requirements for that offer than don't worry because there are many contests running online to win tickets for iTunes festival. Just search on Google like "win iTunes festival 2013 tickets". But don't forget to be the part of this contest to win iTunes festival 2013 tickets.
So, these are the things you need to know about iTunes festival 2013. This festival is going to be a big hit and important thing is that we will be covering this event regularly so stay in touch with us and don't forget to checkout these best places to buy prescription safety glasses.