At last Payday 2 is available for windows,Xbox and play station users. Now they can completely enjoy the new experience of the underworld with PayDay 2. Payday 2 is a shooter video game developed and distributed by Microsoft. Payday 2 is a sequel of Payday : The Heist. In Payday 2 company have added a lot of new features and functions. Which have increased the system requirements to smoothly run payday 2. That's one should meet the game requirements before installing it on the computer. Today we are going to list the system requirements for Payday 2 so you can make your system compatible with this video game.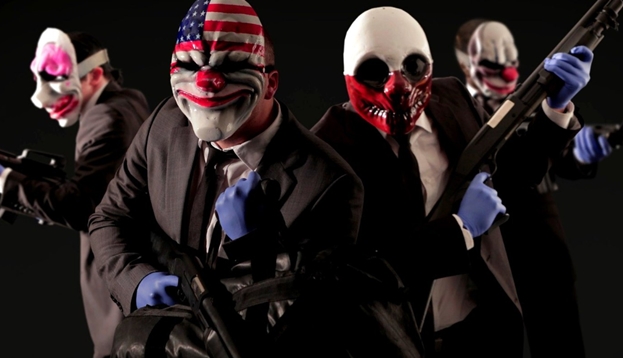 Minimum System Requirements for Payday 2
1. Operating system
You should have windows XP with Service Pack 3 but the recommended version of windows is Windows 7 and windows 8.
2. CPU
Minimum CPU requirement for the PC is Intel 2 GHz dual core processor but the recommended CPU is 2.3 GHz quad core intel processor.
3. Memory or RAM
Your system should have at least 2 GB or RAM but the recommended memory for Payday 2 is 3 GB.
4. Hard Drive
Minimum hard drive space for Payday 2 is 10 GB. So your system should have 10 GB free space on hard drive.
5. Graphics hardware
Minimum graphic hardware required to run this game is NVIDIA geforce 8800/ATI Radeon HD 2600 but recommended graphic hardware is NVIDIA Geforce GTX/460 Radeon 5850 ( 512 MB minimum ).
6. Sound Hardware
For the best sound quality of Payday 2 your PC should be compatible with DirectX 9.0c.
7. Network
You should also have a working internet connection and a steam account to activate Payday 2 video game.
So, these are the system requirements for Payday 2. Its a very nice game and I'm sure every gamer will love to play it.If you have any questions and queries related to Payday 2 than ask us in your comments. We hope you will like the stuff but don't forget to checkout this list of best windows 8 laptops.