Microsoft Surface Pro 2 is announced by the software giant just some days ago. But the wait for the tablet lovers is not over yet, because Microsoft will release both Surface 2 and surface pro 2 on 22 of October. Till than, windows tablet lovers have to wait for the device to hit the market. But there is a good news, Microsoft have just started pre-orders for the both upcoming windows 8.1 tablets. If you are willing to buy surface pro 2 then you must know what new in the latest version of surface pro and that's exact what we are going to tell you today. Microsoft surface pro 2 is the world's most powerful tablet according to me, but before making your final decision read the following discussion.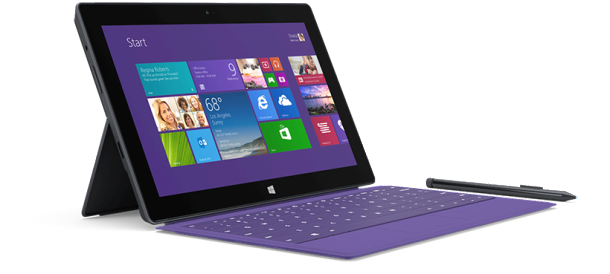 1. New Operating System
New version of surface pro will come with new operating system and that's windows 8.1. Before that surface pro 2's predecessor came with windows 8. There is not a big difference between these two versions of windows specially the appearance is almost same but its always better to have a latest version.
2. Powerful hardware for Surface Pro 2
Microsoft Surface pro 2 is the only tablet in the market that can replace powerful laptops for your work. Because it have fully functional windows 8.1, fully powered Intel core i5  processor and none other tablet in the tech world have such a powerful processor. Moreover a detachable cover keyword fits perfectly and 10 Inch screen will never let you down. Including 1920 x 1080 Pixels resolution these are all the things which you need a powerful laptop.
3. Better Battery Performance
This time Microsoft is testing Haswell chips, so a significant increase in battery life is expected. Haswell chips are already tested by top laptop manufacturers. Moreover Microsoft have also said that its own internal optimizations in the hardware will also result in better battery performance.
4. Changes In Logo and stand angles
Although there are no significant changes in the dimensions but branding logo at the back is changed from Microsoft to Surface. Also keep in mind now Microsoft also have a separate website for surface that's surface.com. In addition the new kickstand now supports two angles unlike its previous version which supports only one angle.
5. New Type Cover With A Battery
This time Microsoft have also introduced a new type of cover keyboard which includes a battery in it. So now you can have more battery time by connecting the power of both batteries. But there is a verdict, the keyboard with battery is little bit thicker than other type cover which is slim.
6. An improved dock station
This time new dock station will have USB 2.0 and 3.0 ports, will have an Earthnet connector, audio in/outputs and mini display port. But there is verdict people will have to pay additional $199 for the dock station.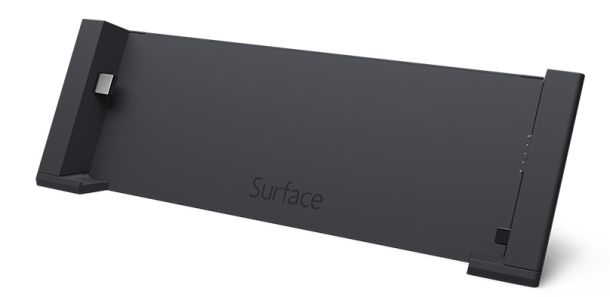 7. Increased RAM and Hard drive
Although surface pro 2 will come with 4 GB but users will be able to upgrade the RAM and Hard drive to 8 GB and 512GB SSD respectively. But 8GB RAM/512GB SSD combinition will cost your around $1799.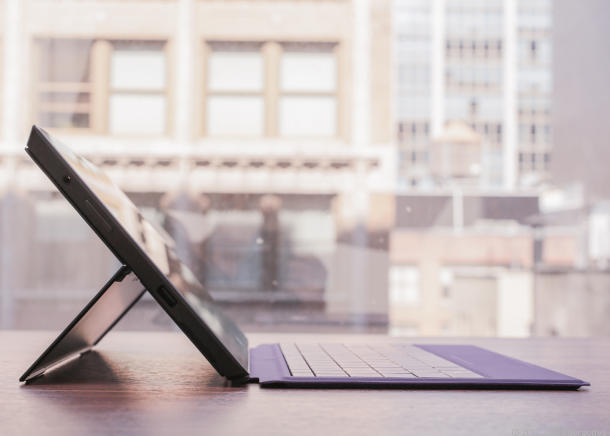 Last words about Microsoft Surface Pro 2
Although the new version is better than before and have all of the features that a powerful computer should have. But its too costly, surface pro 2 will cost $899 but when you will go with all of the accessories it will cost you more than $1000 and for 8GB RAM/512GB SSD combination it will cost you $1799. All of these features are available in many portable laptops under $700 from the manufacturers like Lenovo, Asus and Acer. But if you just want a 4GB RAM, 512 GB hard drive windows 8 laptop with powerful Intel processor than better go for these laptops under 300 rather than Microsoft surface pro 2.