Tomorrow Samsung Galaxy Note 3 will be officially released by Samsung. Earlier this month Samsung announced the newer version of Galaxy Note which is now going to be launched on 25th September. Later this tablet will be available for US cellular users from the first week of October. Yesterday Sprint also announced that its users will be able to Galaxy Note 3 from October 4, the timings by other US cellular are following
Verizon: Verizon will be releasing Samsung Galaxy Note 3 from 10 October. It will cost $299 on contract and the retail price of the device will be $699.
At&t: At&t users will be able to buy galaxy Note 3 from 1st October at the price of $299 ( contract ) and $699 ( retail price ).
T-Mobile: T-Mobile will be releasing Note 3 on October 2nd and the price will be $170 on contract and the retail price will be $720.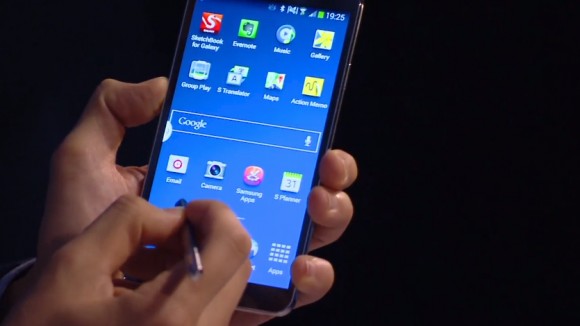 Samsung have made a lot of new powerful changes in the newer version of Galaxy Note 3, that's why everybody is now looking at its release date. You can also pre-order Galaxy Note 3 on T-Mobile. The main features of the device are 2.3 GHz Qualcomm snapdragon CPU, 13 MP camera and screen resolution of 1080 x 1920. Samsung Galaxy Note 3 is surely a powerful package, tablet lovers will never want to miss it.