Thanks to modern technology and also thanks to free calling apps for android/iPhone. Now  we can do things we only use to dream about a few decades ago. The first mobile phones were clumsy, and calls costly, but sleek new tech makes carrying a mobile simple and a free calling app can make staying in touch with family and friends inexpensive. The mobile networks we use love to try and lock us into contracts with strict limits on calling and texting – and don't even get started on data plans for 3G or 4G access. What they don't tell you is that with WiFi access there are plenty of great free calling apps that can provide a connection that allows calls to be made cheaply or even free.
1. Skype
Skype was one of the first apps that allowed computers to be used as phones. As mobiles become more and more like tiny pocket computers, Skype expanded with free calling apps for iPhone and Android. This workhorse app can be a clunky power usage hog, but many businesses depend on it for linking far-flung employees together, with sophisticated options such as video conferencing available. The downside of Skype is they continually experience problems with voicemail.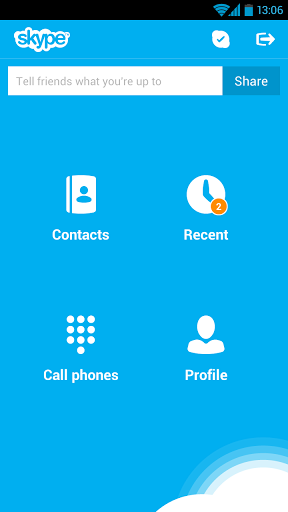 2. Rebtel
This free calling app for Android, Android tablets, iPhone, iPad and nearly all other Smartphones and devices (including PCs) allows you to make calls anywhere you can grab a WiFi connection. You can also use it on a 3G connection, and if it fails, Rebtel will seamlessly transfer you back to WiFi with "Keep Talking" technology so you can continue your call without dropping it. Calls between Rebtel app users are free, and even international calling and text messaging is incredibly inexpensive.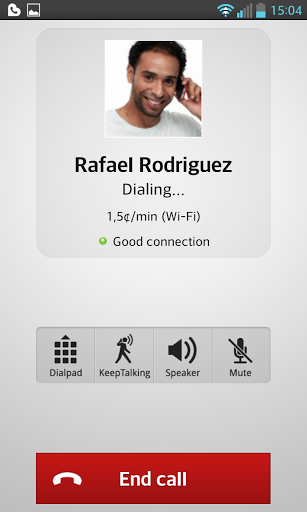 3. Viber – free calling apps for android/iPhone
Viber was originally launched for iOS to compete with Skype, then expanded to the Android market. Viber lets you know if anyone on your integrated contacts list joins Viber, and has push notifications to avoid missed calls. One downside to Viber is that it shares your location automatically, which makes it a bit of a no-go for those worried about privacy.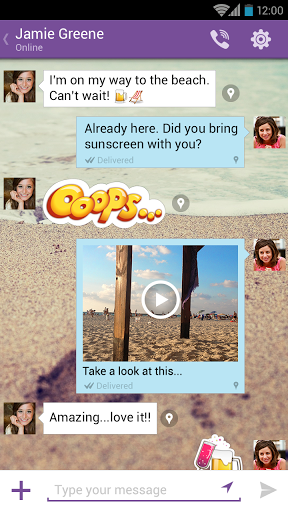 4. TalkBox
TalkBox not quite a free calling app, but it's pretty similar. It's a free instant voice message chat solution that is very popular with Android and iPhone users alike. Up to one-minute-long voice messages create a "voice bubble" that is sent in *almost* real time, with up to 9 people in a conversaton at any given time. Some have called TalkBox a modern "walkie talkie", while others refer to it as "voice powered SMS." Downside? It's not that practical for deep conversations.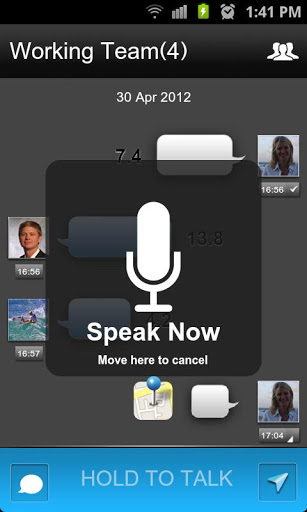 5.Tango
Tango is a newer, more interactive and "hip" version of an "all in one" application for both iOS and Android. It's not quite as well established as Skype, but it does appeal to the younger set with games and interactive options. You can still use the app to make free phone calls, send free texts and even make video calls. Calls can be received without having to keep the app continually running in the background. The downside of Tango is that the video quality is still a little grainy and lagging. This is one of the most powerful in free calling apps for android/iPhone.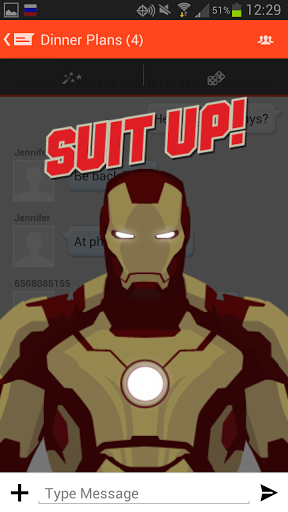 Get out from under the thumb of your cell phone service company, and start using an app instead. You'll be amazed at the call quality and low cost of free calling apps for android/iPhone when it comes to staying in touch!