There are thousands of paid apps in android market that are more user friendly, more efficient and simply do their job perfectly. But on the other hand smartphone app stores are fill up with 10s of good alternatives to top paid apps, than why waste money? Moreover according to techcrunch the number of free apps in the app stores is increasing every year, now 90% of apps in app stores are free. Now you can find good free alternative to any paid app with a little research over internet. But today we will list free alternatives to top paid apps in android app market, we hope you will like it.
1. SwiftKey Keyboard
Free Alternative: SwiftKey Keyboard free.
SwiftKey keyboard is on the first position in top chart of top paid apps in android app market. SwiftKey is known as mind reading keyboard app and is the best selling app in android app market. Its paid version have more user reviews than free version but the free version of applications is also the most popular free keyboard application for android smartphones. Free version of the application gives full access to basic features of paid app.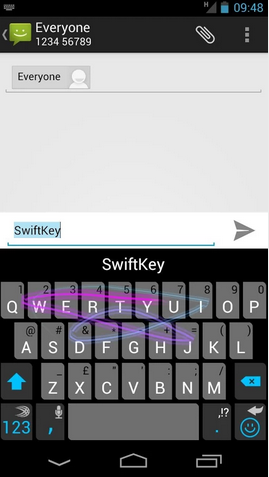 2. PowerAMP
Free Alternative: Winamp.
Winamp also offer paid version its free version will provide all those features which belong to PowerAMP paid. The only features which you will not able to get with Winamp free is "stable equalizer as Poweramp" but you can download any other best equalizer app from the app store to have that feature. Winamp will also let you sync your music between winamp desktop and winamp android.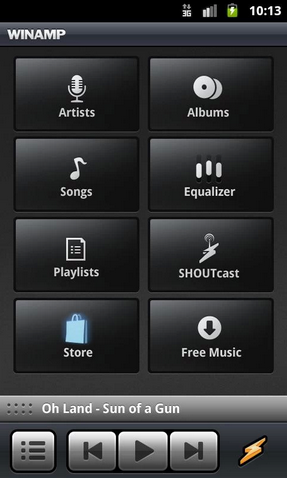 3. Titanium backup pro
Free Alternative: Link2SD (convert users apps to system apps) and Switch Me (for switching among multiple user profiles).
Titanium backup pro is best selling backup app for rooted android phones. There is no particular free alternative to titanium backup pro. But there are some free apps like Link2SD and Switch Me which can do significant job.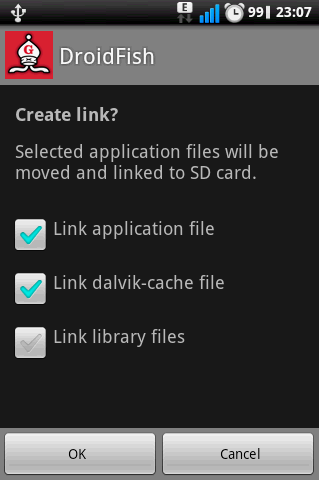 4. Minecraft
Free Alternative: Survivalcraft. 
Minecraft is the best selling action and arcade games in android app market. Minecraft let you build different things by placing blocks. Multiplayer option is also available in Minecraft. Its price is $6.16 but on the other hand Survialcraft is a good free alternative to it, just check it out.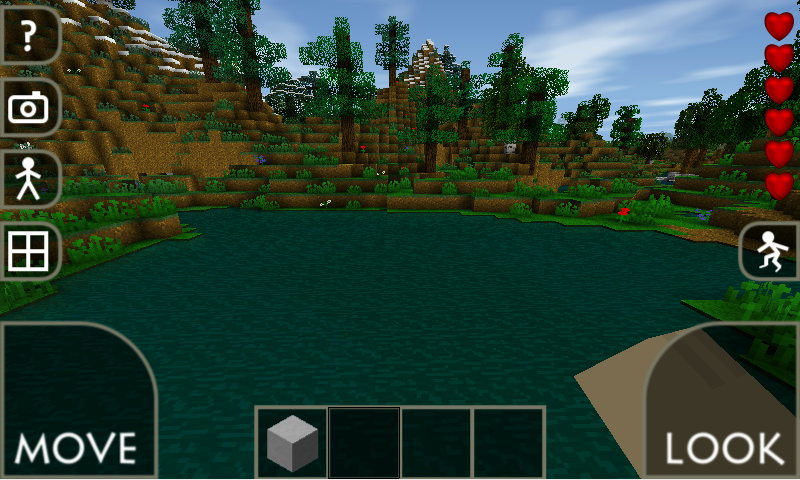 5. Nova Launcher Prime
Free Alternative: Nova Launcher Free.
The best selling home screen replacement and one of the top paid apps is Nova Launcher Prime. Nova Launcher Prime let you change the look of your android smartphones by providing you 10s of color themes and icon themes. If you just want to give a new look to your android device than Nova launcher free is enough.
6. Asphalt 8: Airbourne
Free alternatives: Ragging thunder and GT racing.
Today number 1 car racing game for the smartphones is Asphalt 8: Airbourne. Unfortunately there are no particular alternatives to it but there are couple of other car racing games in the android market which contain a lot of fun. Just give a try to games like ragging thunder and GT racing.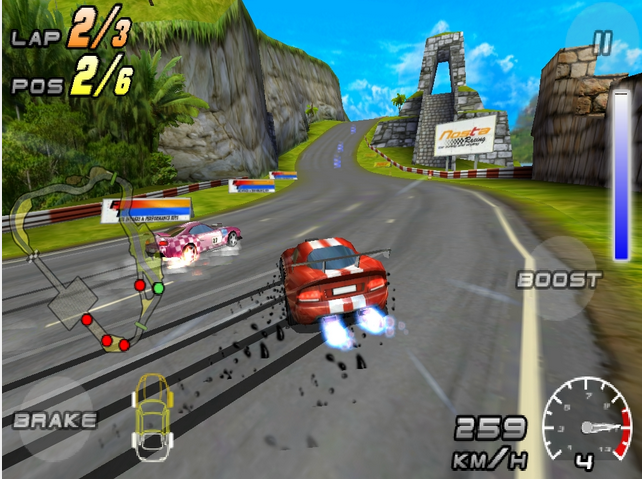 7. Angry Birds Star Wars II
Free alternative: Angry Birds Star Wars.
Angry birds star wars II is also one of the top paid apps in android market and also one of my favourite games on android. This addictive game is just $0.99 to buy but Angry birds star wars that's free, also contain unlimited fun in it.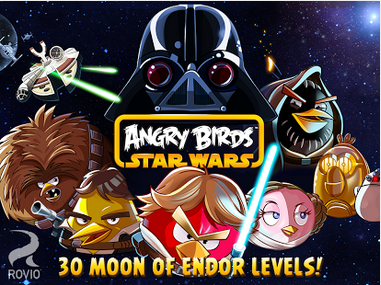 8. Modern Combat 4: Zero Hour
Free Alternative: Modern War – World Domination.
Modern Combat 4: Zero Hour is the #1 action FPS game in the android market with a lot of features like multiplayer, 20000 weapon arrangements and high quality graphics. But Modern War – World Domination also let you build your own military empire by offering a lot of features and missions.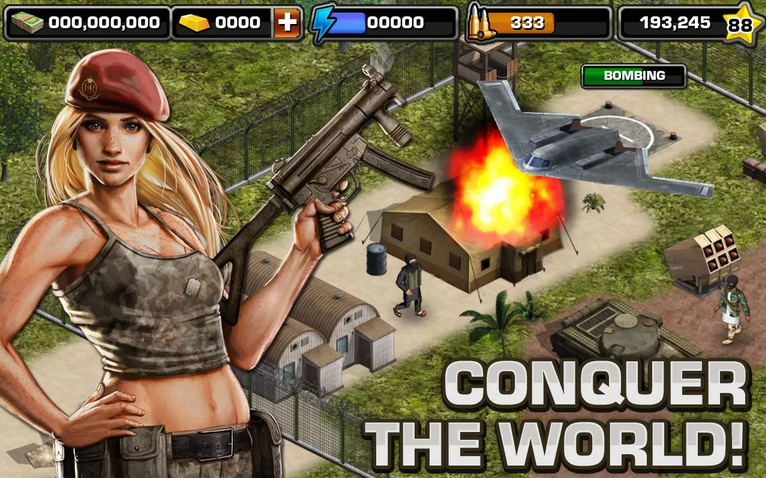 9. TuneIn Radio Pro
Free Alternative: Internet Radio.
TuneIn radio is for those who want to listen to the world's radio. TuneIn radio let you enjoy 70,000+ radio stations from all over the world. But if you're from Europe, America or Australia than you don't need to waste your money because Internet radio for android is offering all top radio stations from American and European countries.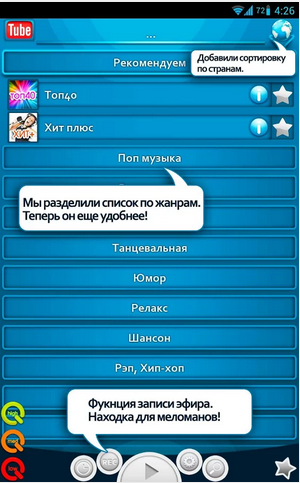 10. Beautiful widgets pro
Free alternative: Beautiful widgets free
Beautiful widgets let you pick from tons of themes and widgets to give a new look to home screen. According to ZDnet "The strength of Android is the ability to make the interface very personal, and Beautiful Widgets is the daddy of them all". Beautiful widgets free is also a good option for those who don't want to buy pro version.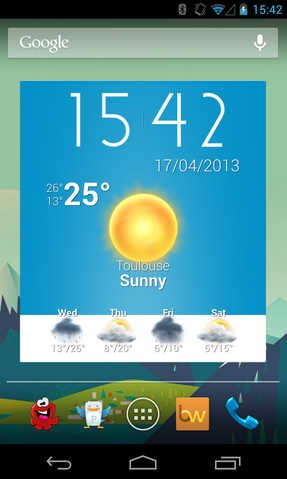 last words about free alternatives to top paid apps in android
So, this is the list of top paid apps in android app market with their free alternatives. Just like these android apps people can find free alternatives for any paid app by doing a little research over internet. We hope you will like the stuff but don't miss out these android tips and list of must have android apps. For more just subscribe to our newsletter.
[newsletter title="Sign Me In " text="" rss_feed="true"]