There are millions of Facebook users as of today and most of them have dreamed about being able to earn through Facebook. Well, if you are one of those people, then the time to turn your dreams into reality has come.
Facebook makes tons of dollars every single because of you. All because of people like you who are using that platform on a daily basis and making it a productive community.
Without the audience, Facebook is nothing. Hence, you deserve to make money using this platform and here is how you can make it happen.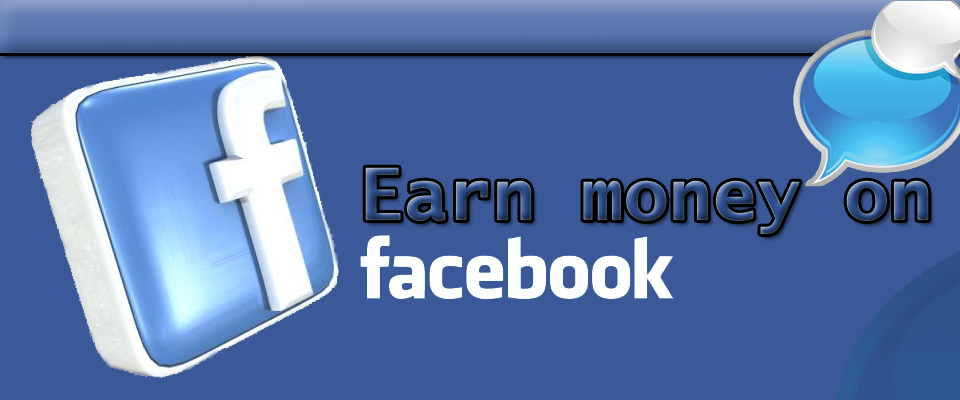 1. Sell Your Own Products:
Facebook is a place where there are all kinds of people and finding the type that fits your own products is not hard at all. You can make handy amount of money by selling your products online. All that you have to do is create a Facebook page and give it the name of your product.
Or the name of your company if you have more than one product. After you have created your page and got few people liking it, then it is time to start promoting your stuff. You simply have to give people what they want in order to get what you want.
In this case, you will be giving people the products that they desire without having to go to markets. And, they will be making you popular by liking you and also buying your products.
2. Become An Affiliate:
Affiliate marketing is probably world's most fastest way to make money when we talk about making money online. This is because you don't have to count penning because your income comes in as big amount. It is easier to succeed as affiliate marketer.
And, yeah, anyone can be an affiliate marketer. It requires no skills at all. All that you going to need is an active brain and some knowledge of how Facebook community works and you are on the fast track of becoming a success. In this case, you need to decide the product that you would be promoting first of all and then create a similar community.
That can be a Facebook page or group. After you have completed the sign up process, simply start spreading your links and get paid every single time when someone buys a product using your link.
The only hard thing in this is that you have to make people open up their wallets and pay for things that you are telling them too. It is not hard at all to earn through Facebook if you focus on learning first and then move into the right direction.
3. Reach To Local Audience:
Or if you don't want to make money online because you have an offline business or company, you can still use Facebook to make more money. Create a fan page for your business and start targeting the local audience.
The people that actually can come and see your products. This will increase your popularity as well as your customers and sales and ultimately increase your business earnings. The tricky part into doing this is that you have to strongly focus on your local market
for making this work because people from far-off distances will hardly take any interest in coming so far and buying from you.
It is not hard any way to earn through Facebook and all that is required to do so is determination and proper knowledge of how the community of this network works and how to make the most out of it.
You can start making money the day you join Facebook or it can take a long time. It depends on how quickly and perfectly you execute your plans. The amount of money that you make also depends on your hard work and the audience that you are trying to approach. Thanks for reading.
I wish you good luck in your mission to make money using Facebook.