Today in blog post Bing announced that it has integrated pinterest data into its image search. According to Bing it believe that most of the images picked by algorithms in image search are not relevant and bing also believe that most of the useful and interested pictures on interest are collected by people not computers or algorithms.
That's why bing has integrated Pinterest data into its image search, currently this feature is only available in European and American countries but it will roll out to the whole world in coming days.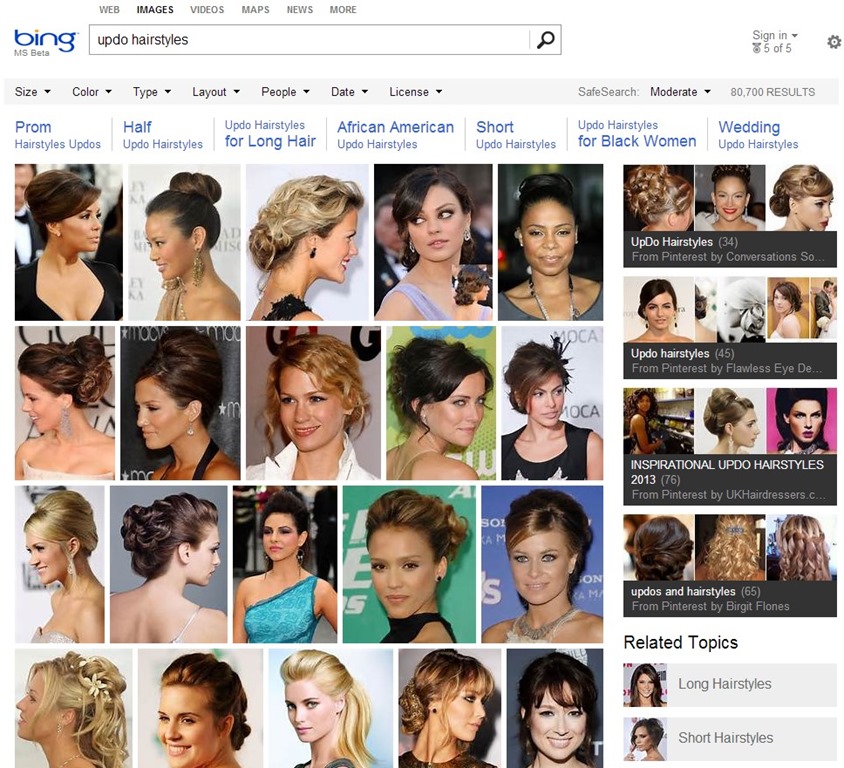 Its an great idea to add pinterest collections in the search this way people will able to find best hand picked image search results. Moreover bing already has a "pin it" button in image search which let people directly pin from bing image search.
There are thousands of quality pin boards on pinterest where people pin high quality pictures, know bing is letting you search for image collections like Halloween costume ideas, home decor ideas, car design ideas and beauty tips to bring out related pinterest boards. Related pinterest boards will be showing on the right side of the image search page while rest of the page will contain images from other websites. For detailed view see the following video.