Other products like Google glass are also very famous now in the market. Especially tech magazines and websites are giving special coverage to the products like Google glass. But what are these products which are similar to Google glass or which have Google glass features and where these products are available. Today in this article we are going to list those products which are similar to Google glass and will also discuss their competition with Google glass. We will also discuss here that can those products like Google glass beat Google glass? Just stay in touch to know about all of these points. Now we will list two strong competitors of Google glass, which are below.
1. Recon Jet – Products Like Google glass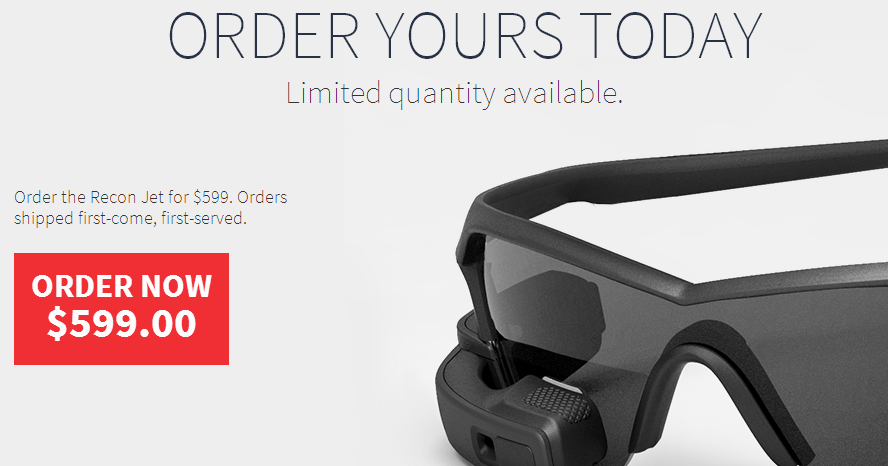 Recon Jet is been considered as one of the strongest competitors to Google glass. Recon Jet is been made for the athletes according to the company. But in my point of view it will a apple like rival of Google in smart glass technology. Its powerful specifications will let people to do anything with Recon Jet. Features of this smart glass are just amazing, some of them are below.
1. Dual core CPU, Bluetooth, WiFi, ANT and GPS are the part of Recon Jet.
2. Gyroscope, accelerometer, magnetometer, altimeter and thermometer are also part of Recon Jet Google glass competitor.
3.Optical touchpad which works perfectly in snow, rain and sunny weather and interestingly you can also use touchpad which gloves on.
4. Recon Jet also have HD camera in it and that too with a microphone and speaker.
5. Lenses are personalized.
6. Battery is changeable.
7. High resolution display with IR gaze detection is also a part of Recon jet.
8. It will be available with two storage option, one will be 16 GB and other will be 32 GB.
9. The price of Recon Jet will be far less than Google Glass and the price for Recon Jet will be $ 599.
10. And many more other amazing features will be available in Recon Jet.
So, this is lot more for a latest smart watch and for the developers to develop amazing application for the Recon users. All of these features about Recon Jet can compete strongly with Google glass, that's why I think these both will be next tech rivals.
2. EPIPHANY Eyewear
Here is another smart glass which will hit the market soon. Its better than many other on going smart watch projects. But it can't compete with Google glass like Recon Jet. Because it lake some of that quality features. Epiphany Eyewear is just made for capturing videos and taking photos.
But the most different thing about this glass is its perfect modern design. Its designed by one of the top designers in US. Second thing about this watch is its price. Its affordable than other smart glasses. Its price is only $ 399 for 16 GB device. Which is quite reasonable for its design and features.
So, these are the two products like Google glass. We think product mentioned first in this list can compete with Google glass but the second can't. We hope you will like this list of products like Google glass. But don't miss out these windows 8 tips and these android travel apps and these Google glass photos.