Well we are still waiting for LG and Google to officially announce the upcoming Nexus 5 but there is still no release date for the device. On the other hand leaks are regularly coming online. Some days ago evleaks revealed white model of the device on twitter, the release date they told us was November 1st but nobody have received invites for the launch event yet, so November 1st could not be the day you are waiting for.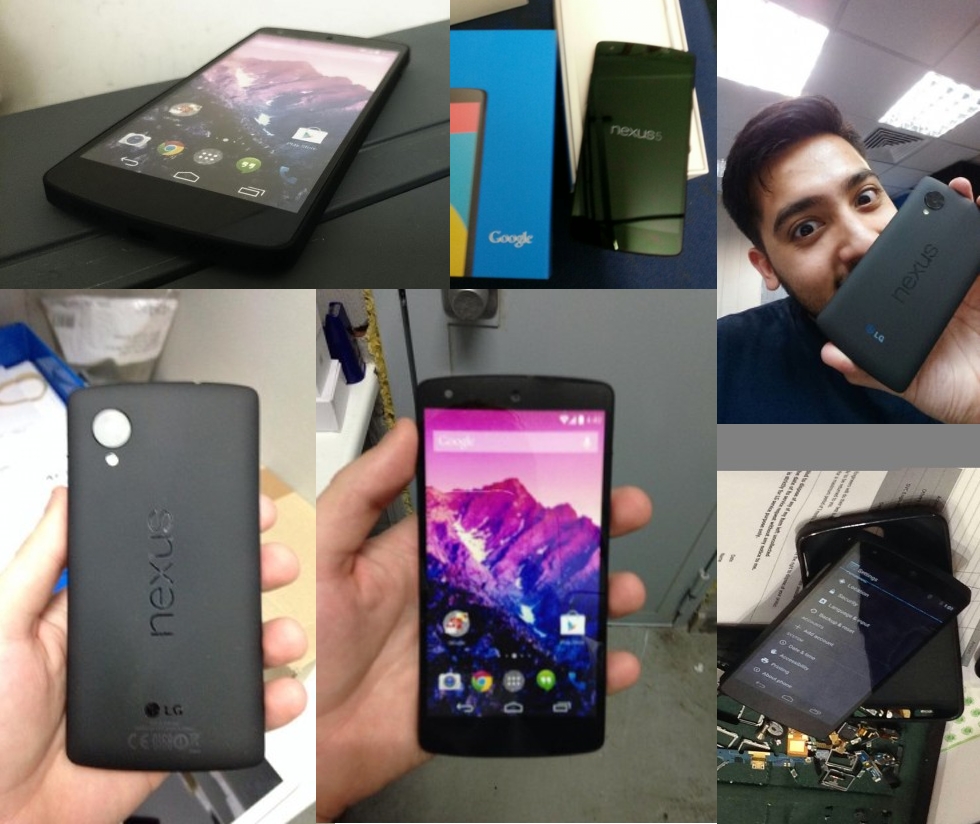 On some tech forums people have posted pictures of themselves with Nexus 5 as shown above.
According to MobileSyrup, carrier retail locations will soon be receiving stock from the manufacturers, plus numerous nexus 5 devices have been popped up at different carrier retail shops across US and Canada. In Canada Virgin Mobile have also received Nexus 5 iShieldz screen protectors as shown below.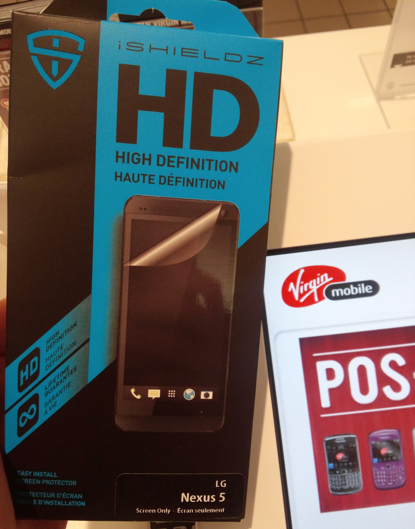 Nexus will be available in two colors white and black (Nexus 5 cases are here), screen is 4.95 Inch 1920×1080 corning gorilla glass 3, rear camera is 8 Mega Pixels and front camera is 1.3 MP. Processor is 2.3 GHz quad-core qualcomm snapdragon 800 processor with 16/32 GB internal storage, 2 GB RAM, memory card slot, dual microphones and many other amazing specs. Moreover KitKat will also debut with Nexus 5, here is everything about Nexus 5.