Today many Facebook users are unable to update their status, moreover likes, comments and payments are also not working. Its seems like Facebook is down is many regions, although all features expect payments are working fine here in Asia. A few minutes ago company also confirmed that Facebook was experiencing some problems. According to company they are back at their 100%,
[quote_box author="Facebook Said " profession=""]Earlier this morning, while performing some network maintenance, we experienced an issue that prevented some users from posting to Facebook for a brief period of time. We resolved the issue quickly, and we are now back to 100%. We're sorry for any inconvenience we may have caused.[/quote_box]
But Facebook is still down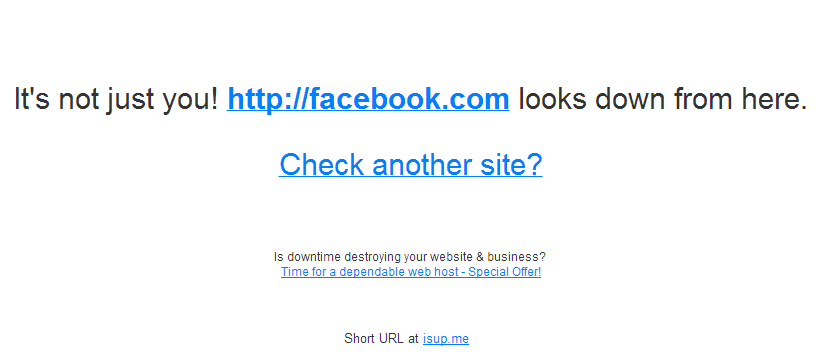 But we again checked Facebook with some tools like "DownForEveryoneOrJustMe.com" which says its still down as you can see in the screenshot ago. Furthermore techcrunch also confirmed that social network is still experiencing some problems. But its also true that social site is quickly getting back to its normal state, a few minutes ago we was unable to send messages through Facebook messenger but now its working fine, comments are also working fine here and likes also seem to be working good. But in some regions Facebook is still down as some tools are also saying same.