The new Macbook Pro is a 13 Inch model, its lighter than previous version and weighs only 3.5 pounds. Battery life is also improved, unlike iPhone 5S users who always complain that their iPhone's battery sucks, Macbook Pro users will enjoy whooping 9-hour battery life. It also has Thunderbolt 2 for data and video output and also has integrated graphics. Moreover its flash based storage is much faster than older versions.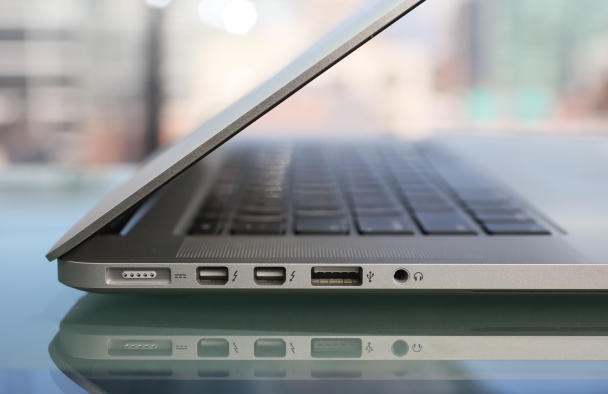 Like iPad Air, Macbook Pro has faster WiFi support with 802.11 ac standard support. Latest 13 Inch Macbook pro price start at $1299. There are two models with different specifications one that's little cheaper will have 2.5 dual core i5, 4GB RAM with 128 GB of storage.
The other model that is little expense than cheaper one will have 2.0 GHz quad core i7 processor, 8GB of RAM and 256 GB of storage but it will cost $1999. Iris pro graphics chip is also integrated in Macbook pro.
Shipping is started for these two Macbook pro models. Apple CEO does not said anything about older versions available in the market but they will be phased out very soon. This Macbook is a lot faster and thinner than the older versions in the market.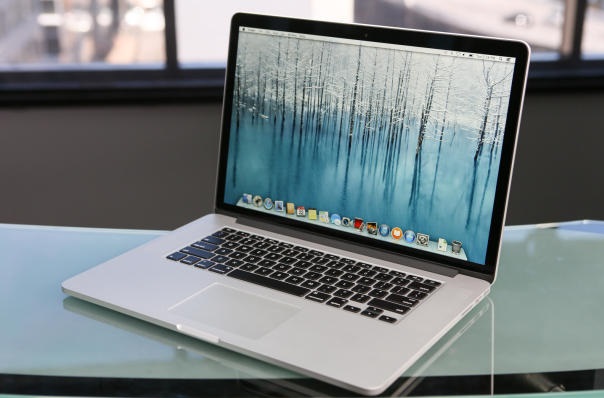 Macbook Pro's slim design also resemble with some laptops already available in the market. Like Samsung Ativ Book 9 plus and Acer Aspire S7, Macbook pro is slim and sexy. I know Apple lovers will say that those companies stole Macbook design but this time its Apple product that's resembling with others products.
Last Words About Macbook Pro
Last night in its iPad Air announcement event apple also announced iPad Air and iPad mini models along-with new Mac Pro model that will be available in November with the price tag of $2999 but Macbook pro is available and already shipped to the vendors. Yesterday OS X was also available for free download, thousands of people downloaded updated version with paying a single penny. Last night there was a lot to cover in Apple's event.
Images Source: Cnet