Last night Apple announced iPad Air. Unlikely this time Apple has given different name to the product, people was expecting the name to be iPad 5 but its finally announced with the surprising name "iPad Air". Last night I was looking up on Google's "Hot Trends Page", I observed everyone is searching for iPad 5 but now everyone knows about the new name as "#iPadAir" is today hottest trends on Twitter. New iPad will be much faster than the original version, below you can find features, price and release date of iPad Air.
iPad Air Features
1. Display
Its got a 9.7 Inch Retina Display like latest Macbooks, with a bezel 43% smaller than previous versions.
2. Dimensions and weight
New iPad Air is 23% thinner than previous version, it's just 7.5 mm thin. The weight is only 1 pound that makes it full-size lightest tablet in the market.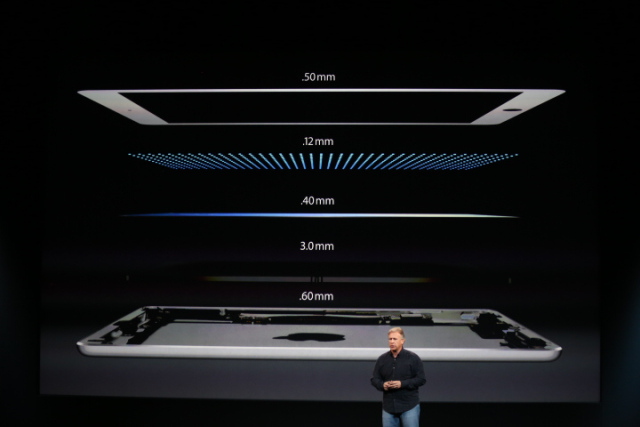 3. Hardware and performance
Its got A7 chip that Apple launched with iPhone 5S. Its also has Apple's new M7 motion processor with 64-bit desktop-class architecture. iPad Air is also 8 times faster the original iPad and in terms of graphics performance its 72X faster than the original one. Its WiFi is also faster than the previous version with MIMO support for the first time in an iOS device.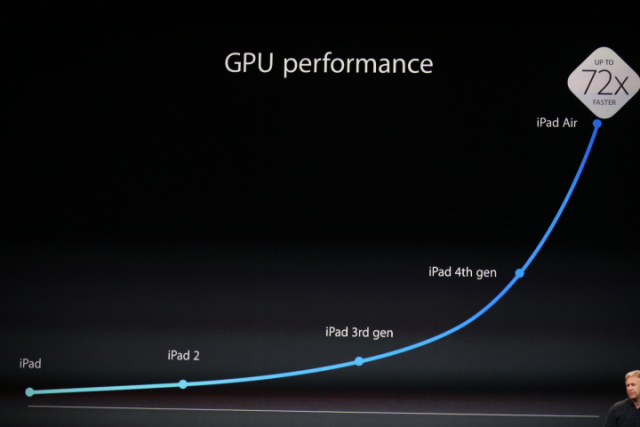 4. Camera Specs
Back camera is a 5 mega pixels with 1080p HD video recording, front camera is a new facetime HD camera. Backside illumination is also improved, moreover this time its got dual mics.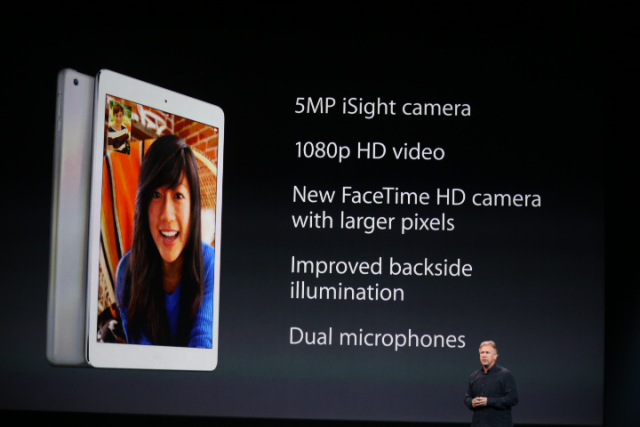 5. Colours Available
Latest iPad Air comes in two colour scheme choices that are silver/grey and grey/black. Grey/Black is just awesome.
iPad Air Release Date
Apple's latest iPad Air will start to ship on November 1st. Last night Apple also announced iPad mini that will be available in later November. Last night Apple claimed 83% of tablet users use iPad and they also claimed they are number 1 tablet brand in the world.
iPad Air Price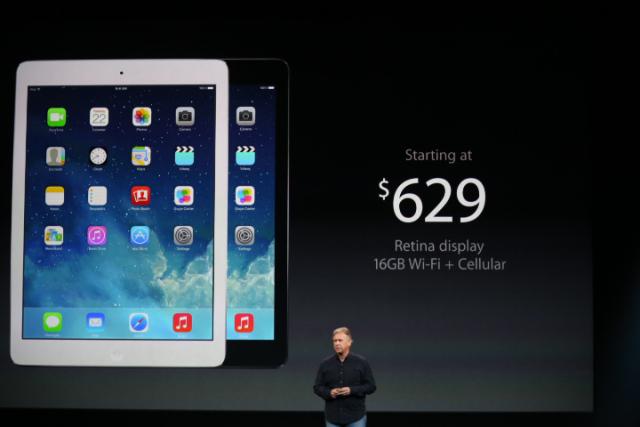 There are two models of iPad Air one is with WiFi only and second one also got cellular support. WiFi model will start at $499 and cellular model will start at $629. For the first time Apple will launch iPad in China at same time it launches elsewhere. So, that was all about iPad Air features, price and release that, hope you will like it.
Images Source: TechCrunch