Currently Apple's iPad announcement event is going in US. During the event Apple's CEO Tim Cook is introducing the features of new iPad that will be available very soon. He is also telling people about the importance of iPad in people's life. During the event they are also giving some examples and also claiming something that can hurt Apple's competitors like Samsung. Here is what Tim Cook Claims at iPad announcement event.
1. 475000 iPad Apps
Apple CEO Tim Cook claimed their there are more than 475000 iPad apps in iTunes app store. According to CEO all of these apps are fully customized for iPad. Is it true? The big competitor to iPad is android tablet, I think its true that iPad have more exclusive tablet customized apps than android tablets.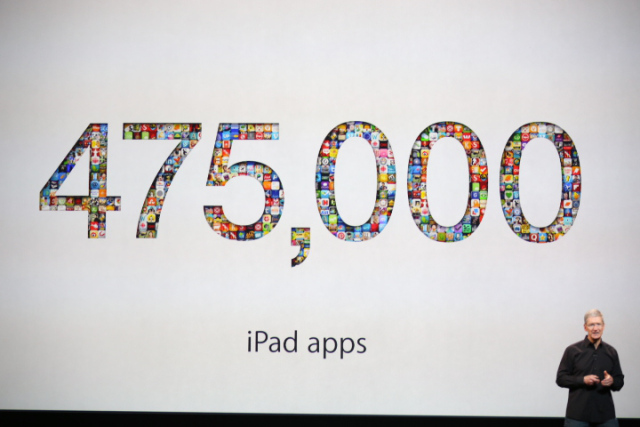 2. iPad is 8X faster
Tim Cook also claimed that the new iPad will be 8X faster than the original iPad. And will be 72% faster in terms of graphics performance.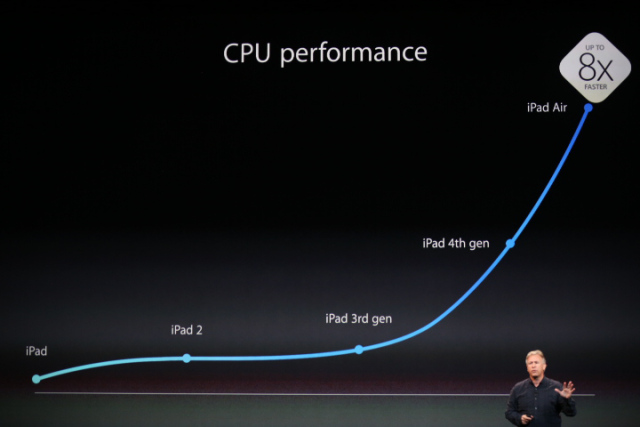 3. Lightest tablet in the world
iPad Air will be the lightest tablet in the world. Its weight will be only 1 pound, that's really amazing.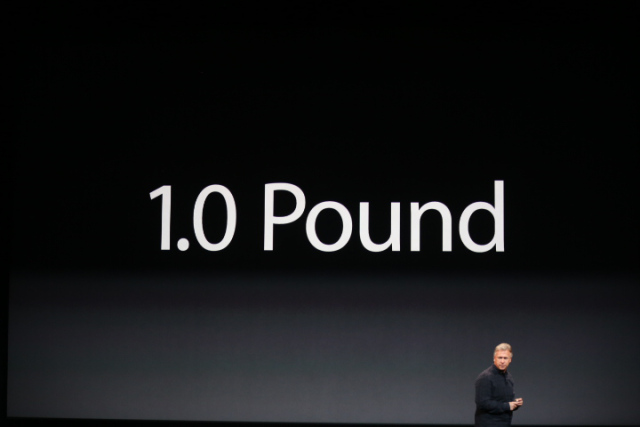 4. 81% Tablet Users use iPad
According to Apple 81% of the tablet users in the world use iPad and rest of 19% use other tablets. But I'll disagree with Apple, it could be true of US and UK tablet users but its not true for the whole world. If we look at the statics for whole than there are more android tablet users than iPad.
5. Apple sold 170 Millionth iPad
Apple also claimed in the New iPad Air announcement event that they have sold their 170 Millionth iPad this month. I would like to say congratulations for achieving this milestone.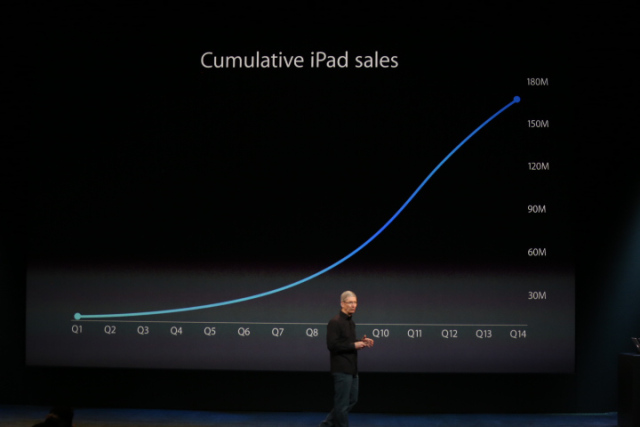 Here are some iPad Air features too
Like iPhone 5S Apple iPad Air has new A7 motion processor and other features can be seen in this photo.
So, this is what Apple claimed at new iPad Air announcement event. Stay in touch for more live updates.