This month is going awesome for the gamers as two popular consoles got their upgraded versions this month. Yesterday (Friday) Microsoft released Xbox One and the Friday before that Sony released its most awaited PlayStation 4. PlayStation 4 is much affordable than Xbox One as its only $399 and Xbox One costs $499. By the way below is a list of top 7 Xbox One features every fan should know about.
1. Voice Commands
Just like popular smartphones Xbox One is designed to be always on, you can operate it just by issuing voice commands. For example you can turn it on by saying "Xbox, On" or you can ask it to change channels, go to a website, open a game and other things can be done just by issuing voice commands.
2. Live TV directly from Xbox One
Users can watch live TV directly from Xbox One. This features will keep them updated with all Xbox notifications, so that they can't miss multiplayer matches. To watch live TV on from Xbox One, users simply need to connect their set top box to console, that's it.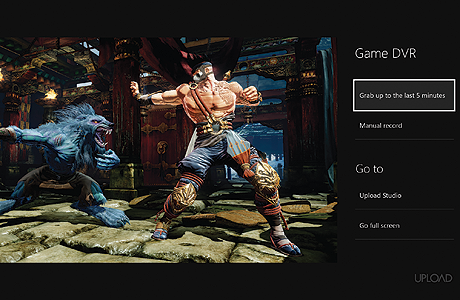 3. Record your great plays
Here comes one of the greatest Xbox One features, just like PS4, Xbox users can also record and share their memorable moments. While playing any game just ask "Xbox record that" to record anything on the screen. Xbox One has DVR that can capture videos up 5 to minutes, after recording users can also edit and share video with "Upload Studio".
4. Snap two programs at one screen
Just like windows 8 Xbox users will also able to snap two programs on the screen. On the bigger side users can play their games and on the smaller side users can snap other programs like Xbox music or IE. Users can also snap live TV on the other side of the screen.
5. Find another player with same skills
Now you can find your opponent with same skills, styles and language. This way you will also be able to make new friends in the gaming world. Xbox's this feature is called "smart match" that use different algorithms to pair players based on languages, gaming style, skill and age.
6. Skype
Here is another one of the greatest Xbox One features, Skype comes pre-installed on Xbox One that allows user to make 1080p video calls with up to 4 people at a time via their TV sets. Xbox camera will automatically pan, focus and zoom on the user.
7. Xbox's personalized TV guide
New gaming console also has its own personalized TV guide that can also be navigated with your voice commands. You can check the list of programs on your favourite TV channels and can also make your own favourite list.
Last words about top Xbox One features
So, these are top Xbox One features, but new Xbox also have some other features like it has best controller triggers ever that have vibrating pads that provide haptic feedback and give different feel to every individual weapon. Also checkout our collection of Xbox One games.