Samsung Galaxy S5 will be released very soon. In US three among four major mobile carriers have already announced their Galaxy S5 launch plans. Moreover Sprint have also started accepting pre-orders for the latest flagship smartphone in the market. If you are interested in buying Samsung Galaxy S5 then you should also consider Galaxy S5 accessories that are available at the moment on discounted prices. Today we will list best deals for best Samsung Galaxy S5 cases/covers in our buying guides, following are the best deals.
1. SUPCASE Galaxy S5 Case
Its made of high quality soft thermoplastic polyurethane. This beautiful case bumper protects phone from occasional drop downs, all of the features are accessible with case installed. Its fingerprint sensor compatible and also heartbeat monitor compatible. Moreover SUPCASE Galaxy S5 sporty case is available in 6 different colour options. Get the item now on 88% discounted price.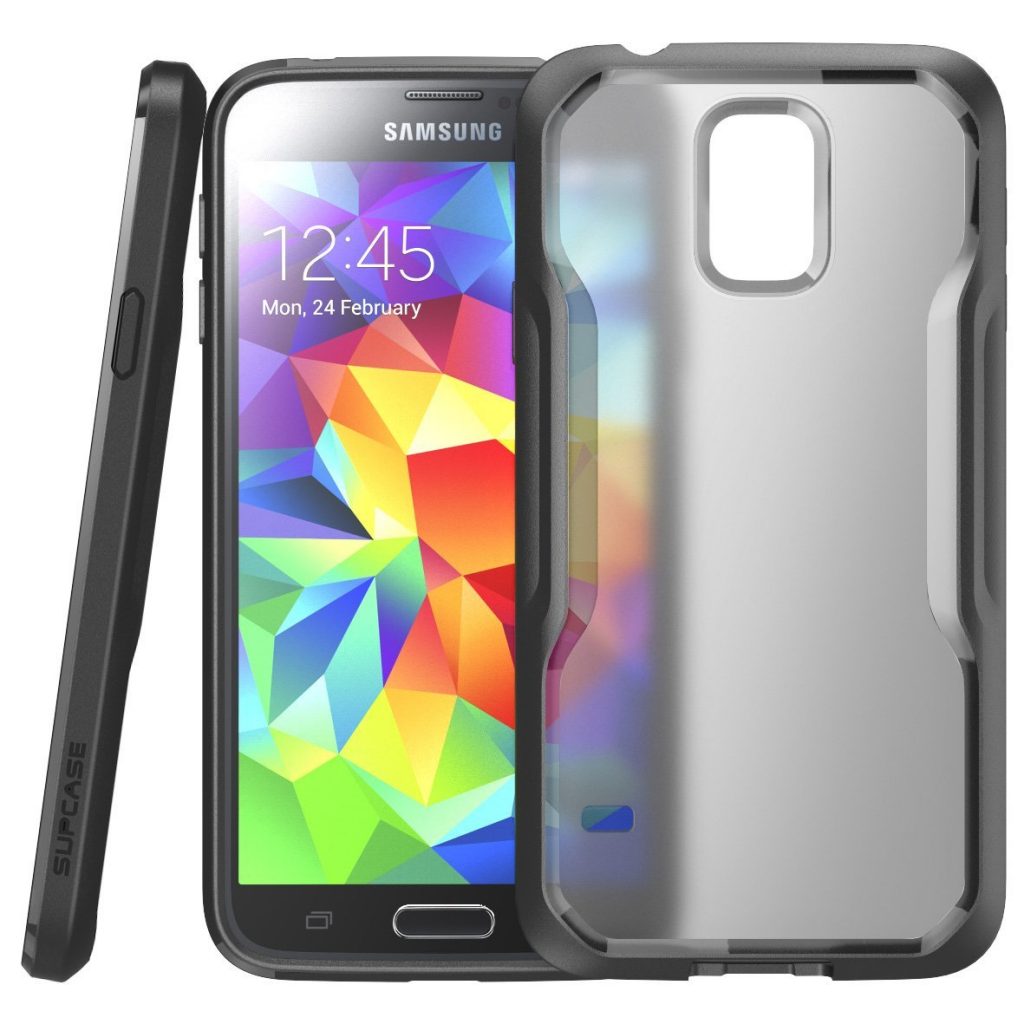 2. SPIGEN premium wallet case for Galaxy S5
SPIGEN have also released its cases and covers line up for Galaxy S5. This one is the premium case for Galaxy S5 with a card holding slot to put your ID and other cards. Case also have stand feature to adjust viewing angles. Its ultra slim folio type minimize the weight and front cover protects the screen from scratches. All on one this is the best premium case for your premium smartphone. Get the item now
with 43% discounted price.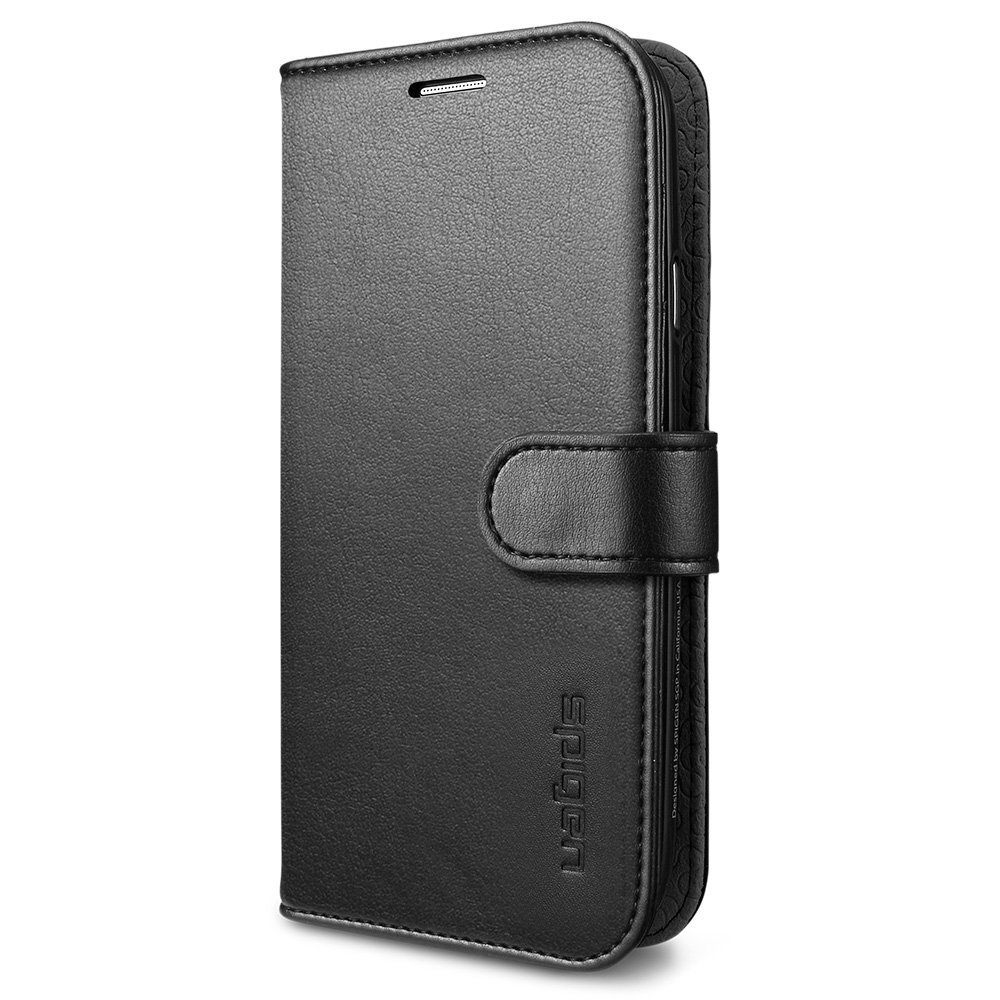 3. Galaxy S5 floral silicone gel cover
Here is another beautiful case in this list of best Samsung Galaxy S5 cases and covers. As the pinkish design is telling us that this case is specially made for girls. The package includes a beautiful case and also a clear high quality screen protector. Case also give users easy access to all of the features like fingerprint sensor, charger, camera and other buttons. Get the package
now.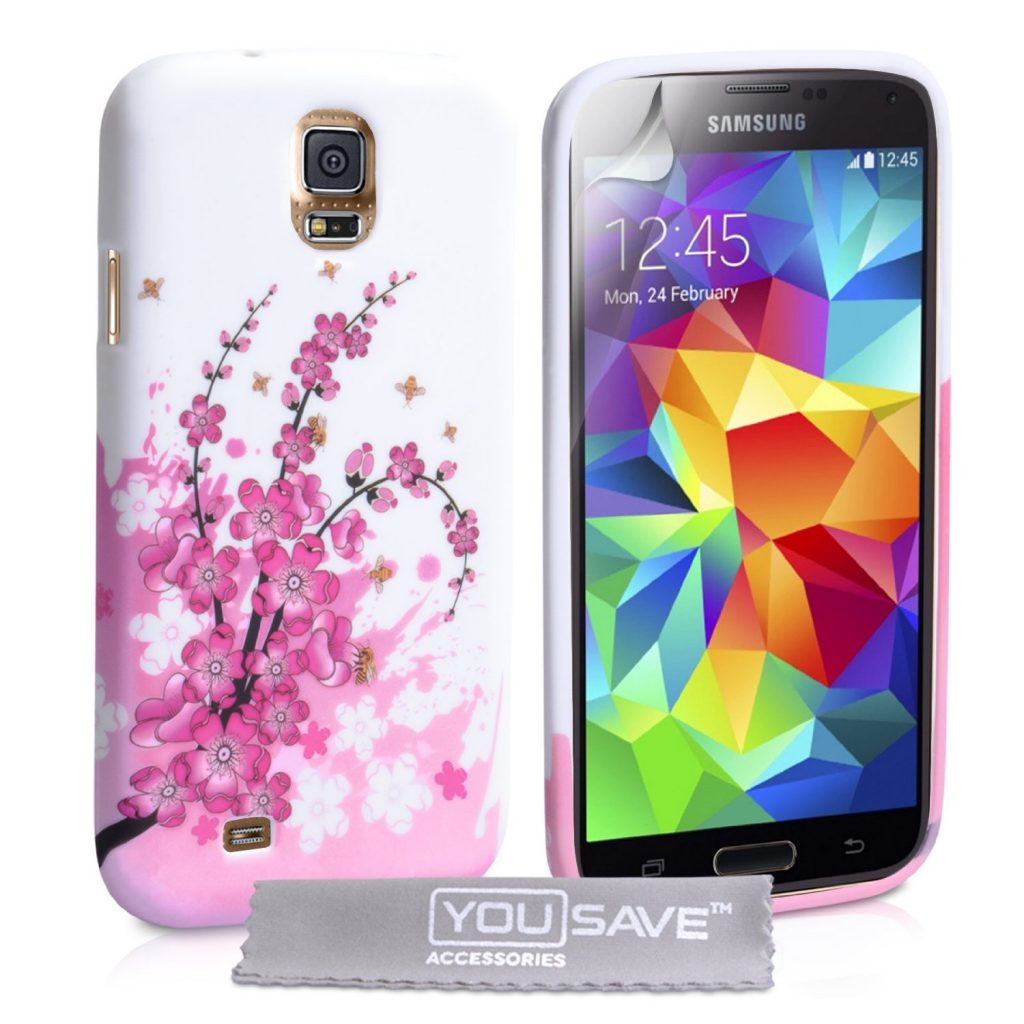 4. i-Blason slim leather wallet case (90% off)
Here is another high quality leather wallet case in this list of galaxy s5 covers and cases. i-Blason slim leather case for galaxy S5 is made of genuine leather that supports all of the galaxy S5 features. Case have holder to hold your ID and credit cards. Case can be easily converted into stand for changing view angles, moreover its available in 6 different colour options. Get it now
on 90% discounted price.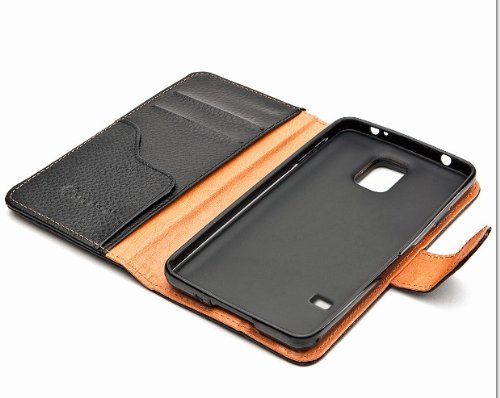 5. SPIGEN Galaxy S5 case protective (Armor)
This is another best quality case with extreme protection from drops and scratches. It have also got air cushion technology and inner web pattern protection to protect the phone from drop and downs. Its lay on the table design protects the screen from the scratches when its placed on the table with face down. Get the item
now with 10% discount.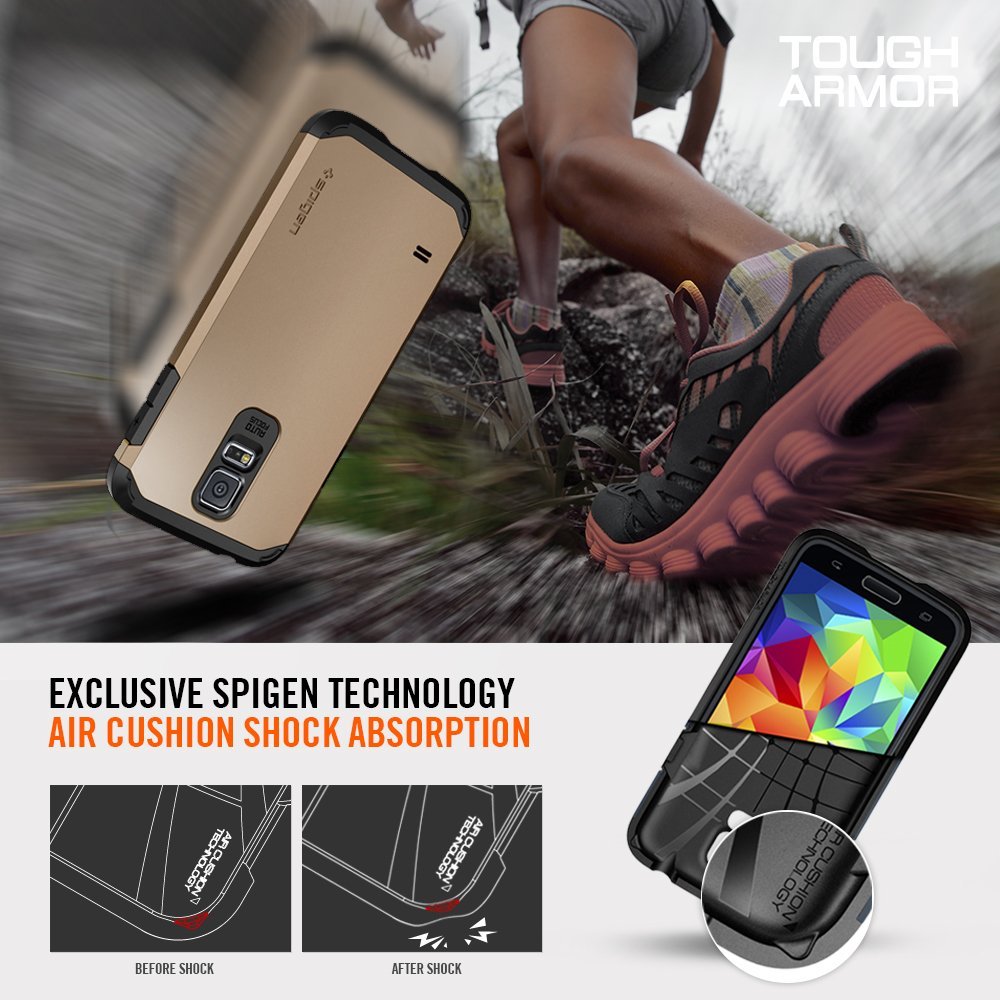 6. New ultra fit SPIGEN case protective for Galaxy S5
Its the new designed SPIGEN case protective for Galaxy S5. Its slim and form fitted to show the original shape of your device. Its shock absorption technology protects it from occasional drop and downs. Package also includes a high quality HD screen protector by SPIGEN. Get the item
now with 56% discount.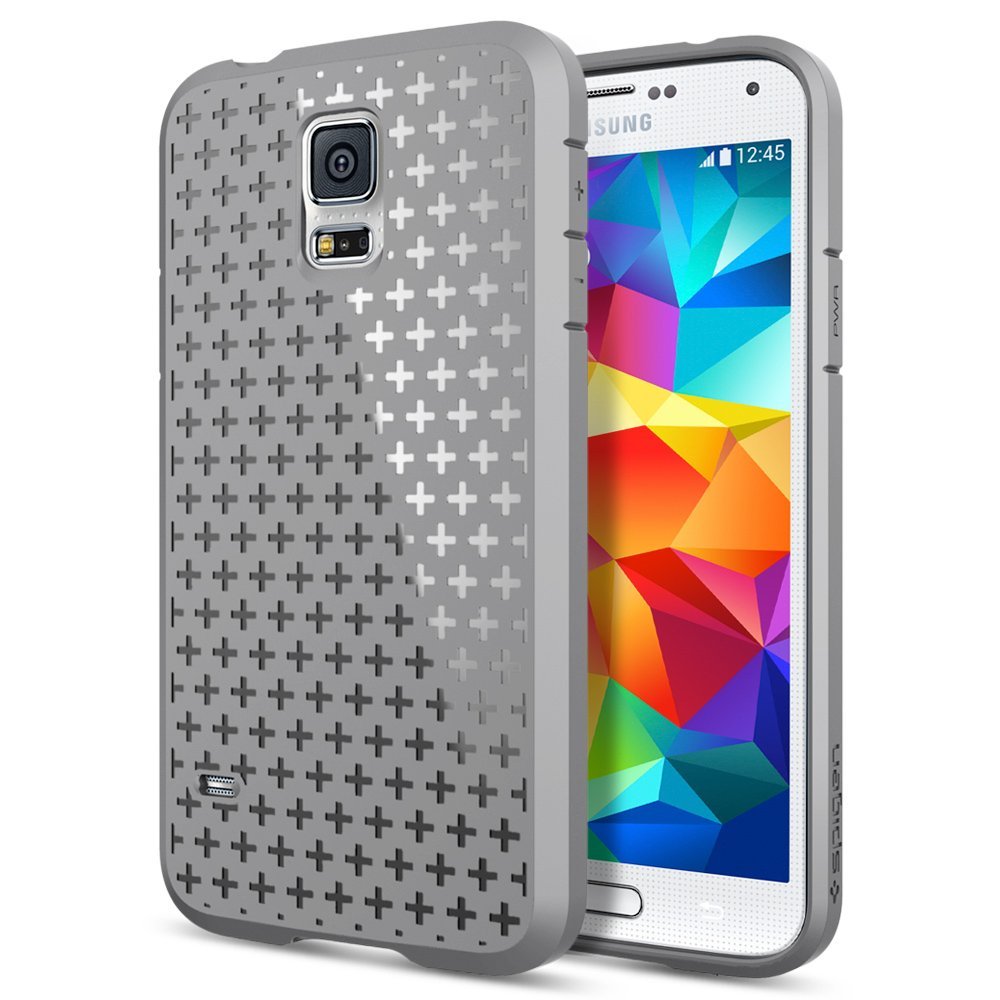 7. Smooth white ultra slim Galaxy S5 case
This is also made by SPIGEN, this form fitted, ultra slim case shows the perfect shape of the device in smooth white colour. Its made of premium polycarbonate with urethane coating. The package also include steinheil HD screen protector for maximum protection. Get the case now
on 72% discount price.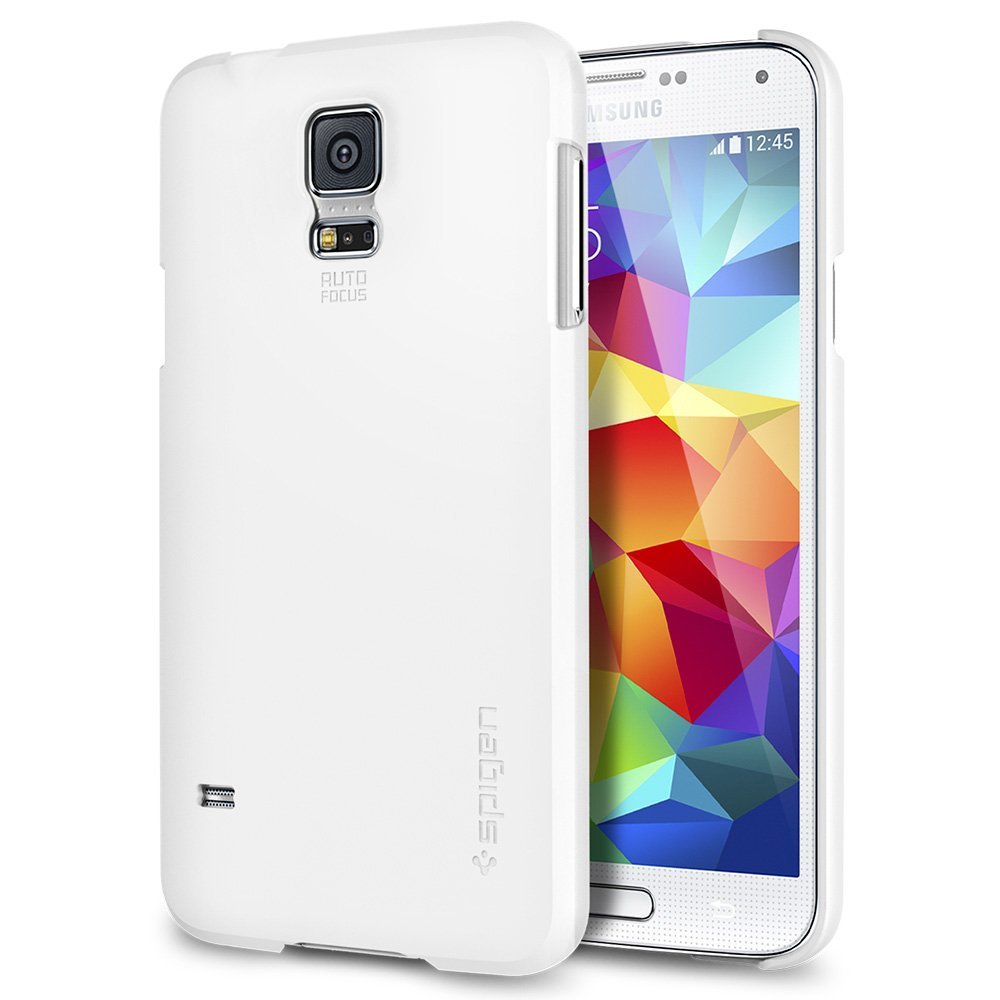 8. SPIGEN Galaxy S5 screen protector with rounded edges
Its high quality screen protector available in the market. Its round edge maximize the durability of the screen protector. Its also hard coated for scratch resistance. Its delicate touch technology don't let screen protect to create any interference on touchscreen responsiveness. Get the item
on 9% discounted price.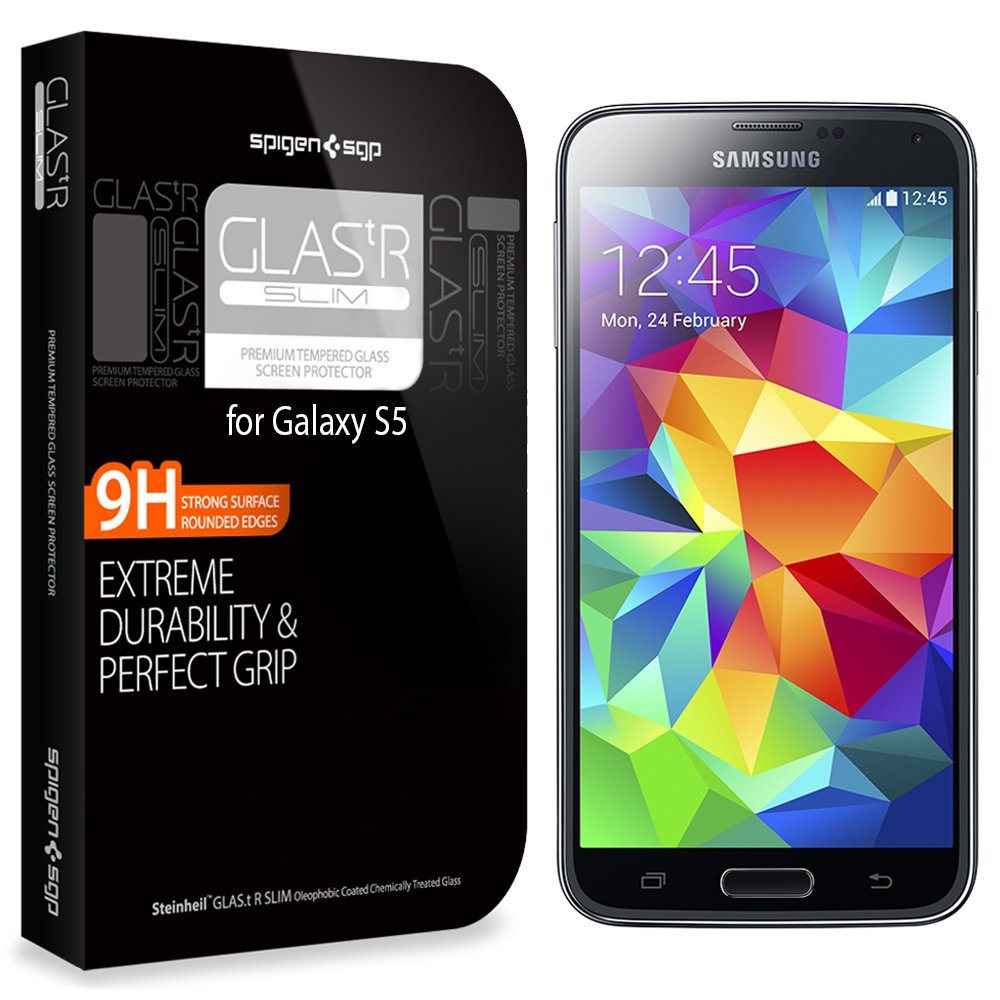 9. Dotted Design bumper case
This beautiful dotted design bumper case gives dual protection as its made of hard polycarbonate and soft TPU. It also gives stylish look with metallized control buttons, its slim, form fitted, stylish and light weight. Get it now
on 10% discounted price.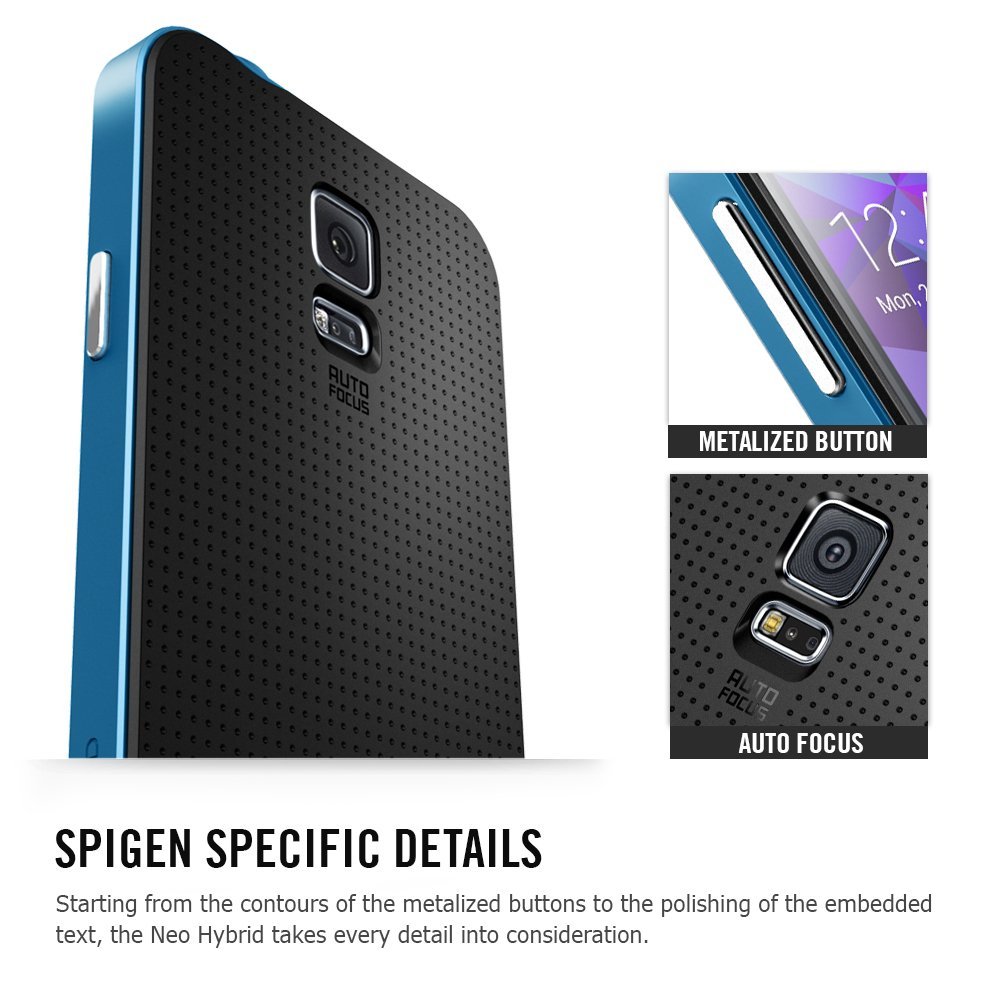 10. Caseflex leather wallet case for Samsung Galaxy S5
Its made of real leather that gives your smartphone extreme protection. Package also includes HD screen protector. Item is available here
on 48% discounted price.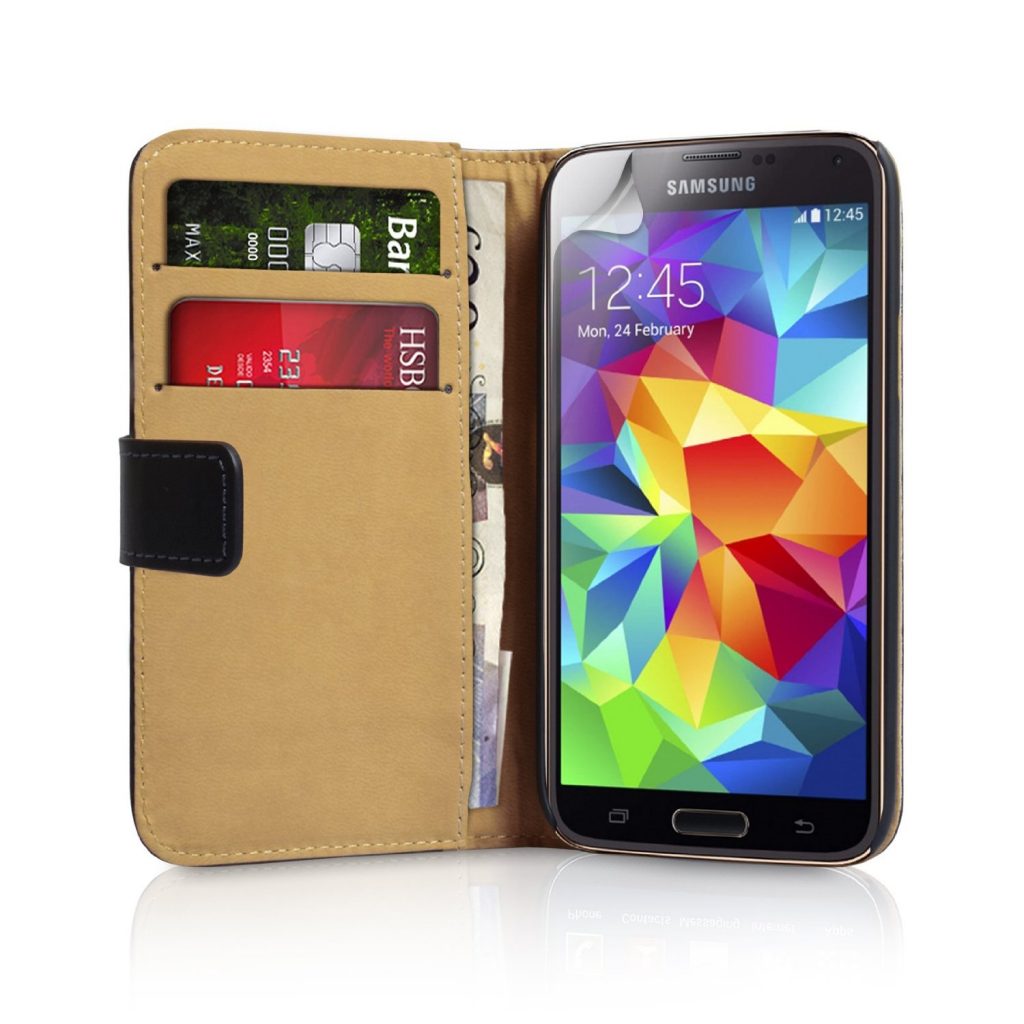 Last words about Samsung Galaxy S5 Cases/Covers
These are the best Samsung Galaxy S5 cases and covers available in the market. The most important thing about the list is that all of these accessories are available on discounted prices with up to 90% off. Moreover also checkout our buying guides for best deals.