Marketing is like the backbone of any business online, without marketing success in any business of the world is completely impossible. Because none will come to your product without knowing about that product. That's why marketing is so important.Today we will give you some best marketing tips and will also discuss them with you in the comments, lets start now.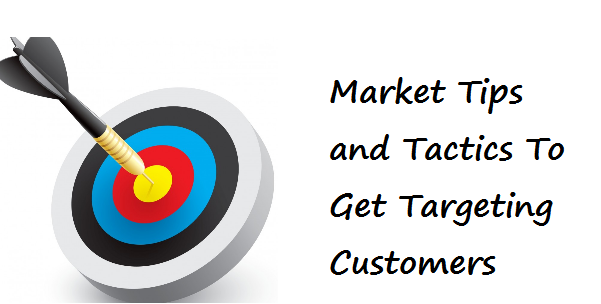 1. Do on web marketing:
For "on web marketing" it is supposed to do "marketing on different blogs and websites but importantly while having your own website". If your business is not online, if it is offline then we suggest you to try your luck in online world. Move to the internet, get a website, place your product and then market it on the internet.For marketing your product you can use advertising networks like, Google Adwords and Bing adverts.
You can also buy add space on popular websites related to your product. But never forget to post reviews of your product on different popular websites, because these review will attract tons of customers to your product.
2. Create Interesting Videos:
Believe or not people spend more time on video sharing websites then social networks these days. Then how your marketing campaign will be successful if you ignore market of millions? You should create interesting videos like reviews of your product, thoughts of customers about your product and videos telling people benefits of your product. Then upload those videos on video sharing websites like, Metacafe, College humor and other popular. This thing will attract a lot of new customers to your product, but don't forget to promote those videos.
3. Use social networks – Marketing Tips:
In this modern world you can't ignore social networks. Because people online spent their most time on social networks like Facebook, Twitter, Stumble Upon and other social networks. On websites like Facebook and Stumble Upon you can also start your paid advertising campaign, paid advert is more effective on Facebook. After setting a page dedicated to your business you can get targeting Facebook likes from any region of the world.
4. Email Marketing is another way to get exposure:
Email marketing is one of the most affordable but most effective way to market your business. For starting email marketing you have to get an email list ( list of email contacts ),so you can send them emails for your advertisement. There are two basic methods to get an email list, one is you can buy ready email list from someone or you can build your own email list by asking your visitors to sign up for your newsletter. Among these two ways to get email list, second method is more efficient then buy a list. Because sending emails to anyone without permission will always consider as spamming. That's why building your own email list is better. Just put an awesome sign up form in your website and starts gathering emails. Another important thing user will love to receive email from you weekly then daily newsletter.
5. Be different and Unique:
Now in this world, competition is increasing in every field of life. That's why one should adopt different marketing style and different business ideas to catch people eyes, otherwise its really difficult to get in the eyes of people while using boring methods.
Know The Best About Marketing Tips – Top Marketing Tactics:
These are the some marketing tips, these tips include all important ways to market your business online. But most important tip in this list is "to be different and unique", because in this world of huge competition you have to be different to show yourself in the crowd. We hope you will like the stuff but stay in touch with us because there is coming more.