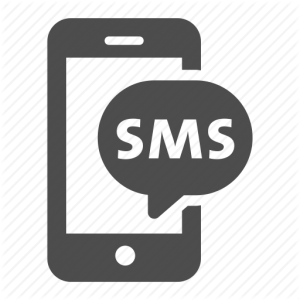 Text messages on the mobile phones mean a lot to some people. Most of the people deal with the daily life matters through the messages while some people have attached the necessary files like memos, photos, and videos to use in their professional dealings. If you are an iPhone user and frequently use your phone, then you may have a habit of deleting the useless messages especially the promotional messages from the companies. It is likely that you may accidentally delete all the messages including all the important messages. If you are looking for the ways to recover all the deleted texts messages from iPhone then follow the step by step guide to retrieve the SMS, text, MMS or WhatsApp messages from iPhone successfully. The method works efficiently on all iPhone phones from 4 to 6s.
Recover messages without Backup
• Just get the PhoneRescue software on your PC. Run the software and then connect the iPhone to the computer via USB cable.
• Open the home page of the PhoneRescue software. Select the Recover option from the iOS device. Click the arrow at the bottom right side of the screen.
• Select the messages or the attachments which you want to recover. You will be able to preview the deleted messages as well as all the attachments. After selecting the recovery items just click To Device button at the bottom right corner to retrieve the messages.
• By using this software, you can also transfer all the messages from the iPhone to your computer. You can save them in a text or HTML file.
Recover the messages through iTunes Backup
Almost all the iPhone users have the iTunes backup. This backup will contain all the attachments and messages which you can easily retrieve. You can easily get back all the messages with the iTunes backup. However due to some reason if the iPhone gets broken, stolen or lost you can still retrieve the messages with this method.
• Get the PhoneRescue on your PC. Run the software.
• On the Homepage of the PhoneRescue, you will be able to see the icon with Recover from iTunes Backup. Then click on the arrow at the bottom right corner. Select all the messages which you need to retrieve. Now again click the arrow. It will scan the selected backup.
You will be able to retrieve the messages, contacts, and all the attachments. You can also copy the files to your computer.
It is the great and easy to follow method to retrieve the messages. It is compatible with all version of iPhone. So if you have lost the messages, photos or any other file retrieve the data now.