Hotmail, when there was no Google like thing everyone was using Hotmail and Yahoo! Mail. But when Google came in the market its Gmail or Google mail got the attention because Gmail is a single login to many Google products like Adwords, Google Plus, YouTube, Blogger, Picassa and many other quality Google products. Not now Yahoo! Mail specially Hotmail is again getting the attention of the people after they have added some unique features in their network. Hotmail is now becoming more and more popular daily and there could be many reasons behind the success of the Hotmail. One important reason is its integration with Windows 8, other than that they also have updated the design and have added some best features. Today we are going to tell our readers about Hotmail ( Outlook ) tips and tricks so they can get most out of it.
1. Quick List
Quick List button menu includes shortcuts to all of the Microsoft products attached to your outlook account. This list includes shortcuts to mail, contacts, calender, skydrive. To access this list click on the drop down error at the left top corner.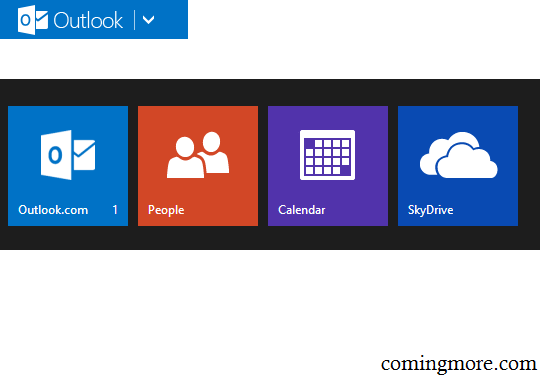 2. Birthday notifications – Hotmail tips and tricks
Your Hotmail account also notifies you about the birthdays of the people in your contact list. If your Hotmail account is attached to your windows 8 Skype application than events related to your Skype contacts will also be shown there. Click on the calender in Quick list button menu to get the events and notifications. Calendar also let people add reminders for specified dates and weather forecast of the next 4 days is also shown in the calendar.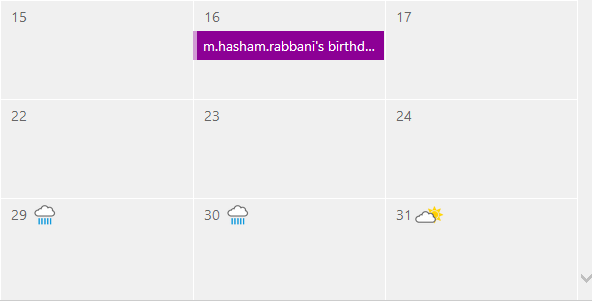 3. Chat with Facebook friends and Google followers
This is another nice feature of the Hotmail, now outlook let you chat with your Facebook friends and Google followers right from your email inbox. To open the messenger just click on the chat sign in the right top corner of the screen and than a messenger will appear on the right side as shown in the picture below.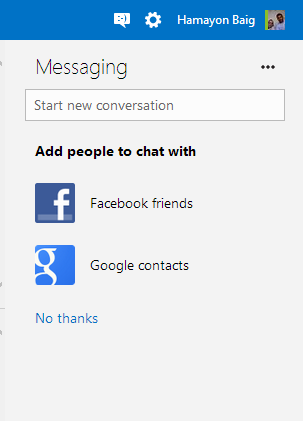 4. Read emails without leaving the inbox
You can also read the whole email without leaving the inbox in Hotmail. For that you have to turn on the reading pane for right side or for bottom. To do that click on the settings wheel on the right top side of the screen and than click on right or bottom in "Reading pane" area as shown in the picture below.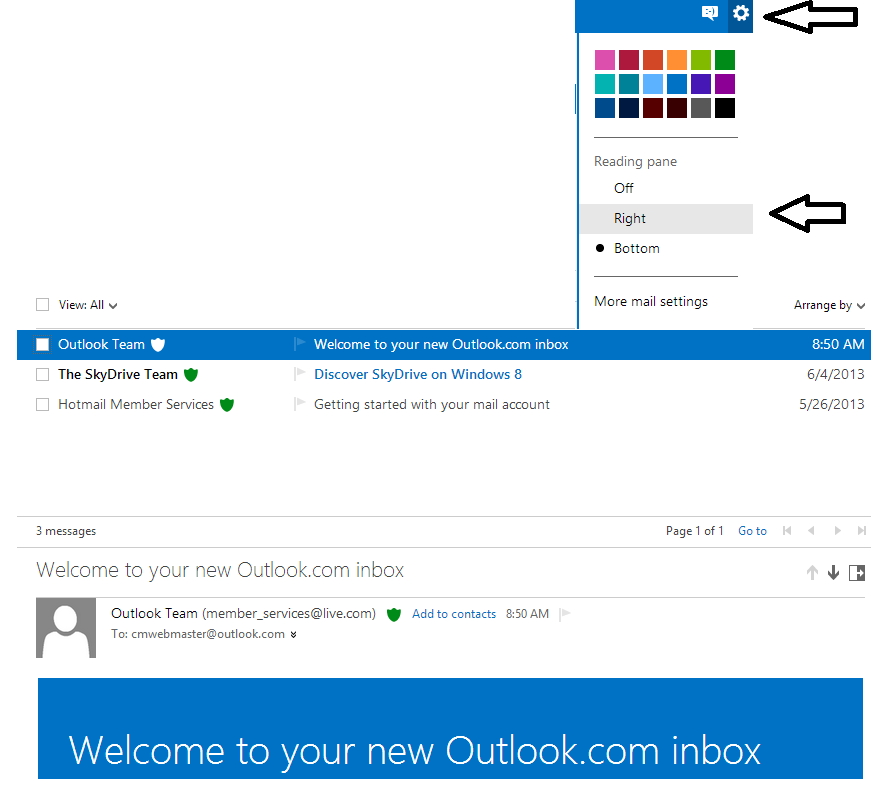 5. Show photos or documents at one place
Another great feature of the Hotmail is that, its users can see photos or documents attached with your emails at one place. For that you just have to click on the photos or documents options in the menu at the right side of the page.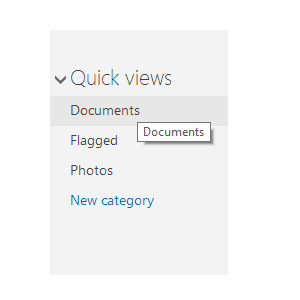 Last words about Hotmail ( Outlook tips )
SO, these are the Hotmail tips and tricks which every Outlook users should know for better experience with Outlook. Hotmail is now one of the best email services right because of its good features, like integrations of Microsoft's other products like Google, for example calender, Skydrive, Windows 8 and others. We hope you will like the stuff but stay in touch with us for more interesting tips and tricks.