If you have decided to increase your power over your own LG G2 then this root guide is for you. Root LG G2 in 5 simple steps to unleash the real power of the phone, after rooting you will be able to customize the phone according to your own way. Users will be able to install Custom ROM and will be able to use rooted apps (apps only available for rooted android phones). Although there are also some disadvantages of the rooting, don't forget to check them out before rooting your LG G2. If everything seems OK to you then follow following steps to root your smartphone.
1. Download required tools
For rooting LG G2 you need some of the third party tools. In this tutorial you need LG USB drivers and LG G2 rooting tool made by XDA developer.
2. Download rooting tool (the tool is attached in the first post of the thread).
After download install USB driver on your computer and extract rooting tool .zip file to known location.
2. Get developer access to your phone
Now you need to get developer access to your LG G2. To do that head to settings > general > about phone > software information. Then keep tapping on the "Build number" until it says "you're now a developer as shown in the screenshot below.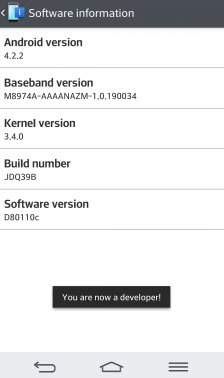 After that enable USB debugging, follow this path to enable it > settings > general > developer options.
3. Plugin your device
Plugin your device into your computer via USB cable and let the system install drivers for the phone.
4. Run the root tool
Open the folder where you extracted rooting tool to root LG G2 in step#1. After opening the folder run root.bat file and follow the prompt windows to run through the process as shown in the screenshot below. Follow the instructions shown in prompt carefully.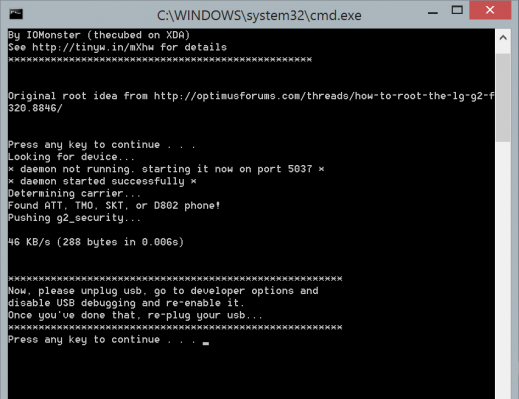 5. All done LG G2 is rooted
If you have followed the instructions in the command prompt in the right to root your LG G2 then you will see a "super user" among the apps installed on your phone as shown below.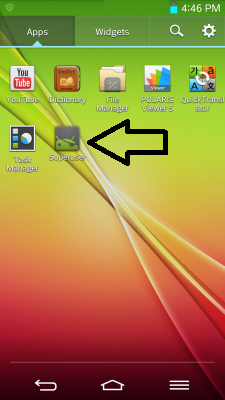 Congratulations, now your LG G2 is rooted. Now you can do anything, you can install any apps on your phone, you can install custom ROM, you can overclock processor to increase battery life and lot more. If you want complete guidance about android rooting then checkout this awesome guide
. I hope you will like root LG G2 guide, stay in touch as there is coming more.