From today Facebook users can edit their status updates. This new feature is not only available on Facebook website but app users can also edit their Facebook status updates. Before that only comment editing was available but now posting editing is also available, below is the step by step guide telling you how to edit Facebook status update.
1. Open post options
The very first thing you have to do is to open post options menu. To do that click on the pencil button that's on the right top side as show in the screenshot below. That menu will have three different options Edit post, delete post and hide post. You have to click on Edit post.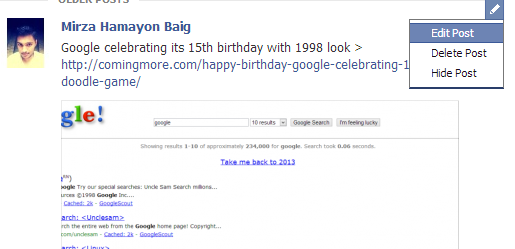 2. Now edit the post
Just after clicking on "edit post" a new post edit will open, put the changes in post and click on "Done editing" as shown in the screenshot below.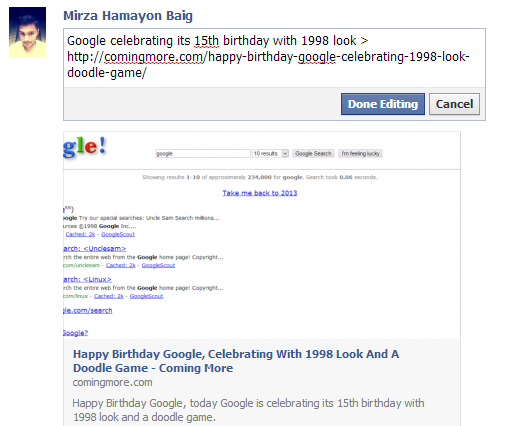 So, that's the simple way to edit your Facebook status updates. But remember after editing the number of likes, comments and shares will remain same. We hope you will like this tutorial about how to edit Facebook status updates but stay in touch with us because there is coming more.